Glesni Holland caught up with Karim Talhouk, business solutions leads, Microsoft Gulf, at the UAE launch of Dynamics 365, to get a deeper insight into how the service aims to encourage businesses in the region to capitalise on digital transformation opportunities.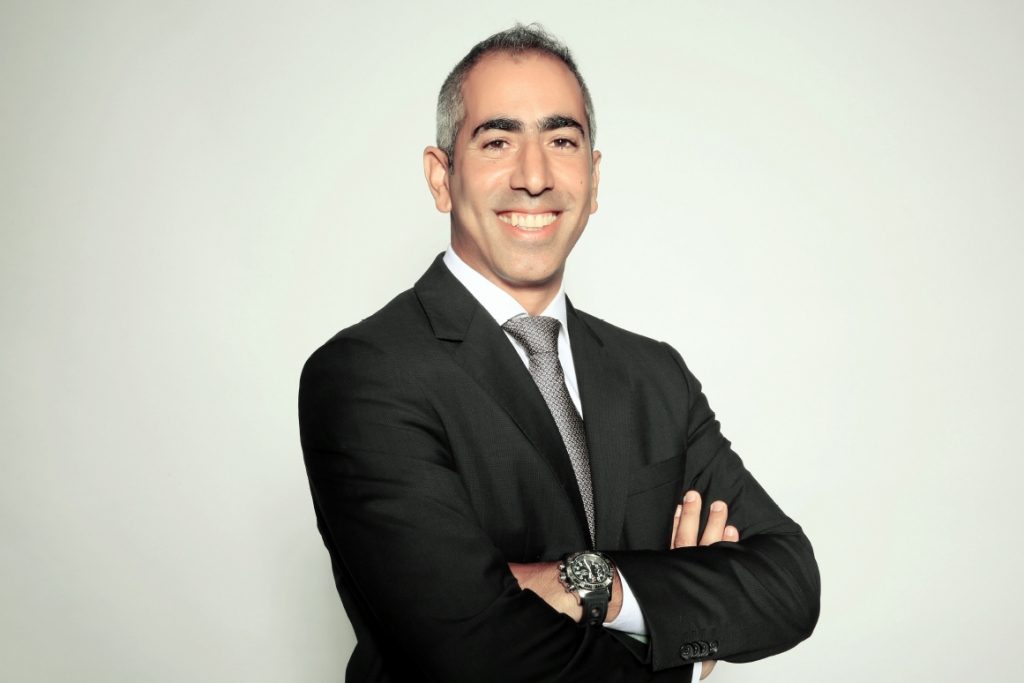 Can you summarise the event and give a short description of Dynamics 365?
We have more than 500 customers here today from the Gulf region, and we had on stage with us two key transformational customers – Majid Al Futtaim Ventures and Commercial Bank of Dubai (CBD) – who have already begun their digital transformation journey with Dynamics 365.
It could be argued that the pace of digital transformation within the enterprise is lagging behind in the Middle East compared with other regions. What are the reasons for this?
Everyone is talking about digital transformation, but what we often find is that customers lack clarity of what it really means. A major part of it is cloud, and it's not because companies like Microsoft, SAP and Oracle are pushing cloud, but because success in business is increasingly becoming centred around knowing your customers. That capability was not available before, but it is today through our smartphones. We spend a lot of time using our phones to browse our interests. If I can capture this data, then I can be more relevant to you and address you with a personalised message that will more likely end up with a business transaction between the two of us. Companies that fail to deliver this level of customer service will soon realise that someone else will. Years ago, everyone was saying "your company needs to have a website," and many companies resisted and said that they didn't – but can you name one company today that doesn't have one? No. Ultimately, everyone will soon realise the value and get on board with this transformational journey.
How can businesses drive transformational impact using Dynamics 365?
Dynamics 365 comes tightly integrated with Office 365 – the productivity tool from Microsoft – as well as Azure, which is the whole infrastructure behind the application. Customers don't need to worry about integration, or about procuring multiple solutions to achieve what they want to do. We are able to provide them with an end-to-end solution which can be seamlessly integrated; this is the key.
How smooth can customers expect the integration of Dynamics 365 to be with existing applications?
When it comes to the world of business applications, vendors are still using technology that dates back 10 or 12 years. What we did with Dynamics 365 is reinvent the whole product as a common data model. This is really what is making this uniqueness of Dynamics 365, as it allows you to integrate easily with any Microsoft application, as well as any external or legacy applications that you may have.
How will this solution benefit businesses from a cost perspective?
Dynamics 365 is a 100 percent SaaS model – I buy exactly what I want, and I pay for exactly what I consume. I can start really small, and implement it one step at a time. I can identify the benefits from the system and then add as I grow. I think this is another key competitive advantage for Dynamics 365. With other vendors, you have to buy bits and pieces and integrate them separately. Here, you're buying one application and then using modules within that.
Dynamics 365 operates on the basis of 'pay for what you need.' Which applications would you advise customers to initially prioritise to create the most business value?
It's very much up to the customer. The main two advantages of the solution include the customer engagement platform, which allows me to get to know my customer and engage with them. We also have the social listening capability. If I have an amazing reach, but lack on the sales aspect, I would deploy the sales module. Similarly, if I wanted an omni-channel experience with my customers regarding customer service, then I would look to deploy a customer service model, so it really depends on the customer and their needs. Of course, we have the back office modules as well and if I was a start-up, I would definitely look to build my back office first.
What are the benefits of having ERP and CRM combined into one cloud solution, compared with the Dynamics 365 on-premise solution?
The beauty of this hybrid model architecture is that we give customers the option to keep whatever information they want to on-premise, and use the other application in the cloud. For example, CBD keep all their customer's information on-premise, but they are able to leverage the social listening capabilities and know the activities of their customers from the cloud. This hybrid model allows Microsoft to stand in a very strong position compared to competitors.
What support can customers adopting this solution expect to receive from Microsoft?
We have two ways to implement our solutions; one is through our partners, who are very well established in the region. Another way is through the Microsoft Consulting Service. This service can implement the full project, and if Microsoft Consulting Service is involved, we guarantee the success of the project, because it's us that is implementing the technology.
Are there any additional applications you are looking to integrate into the solution in the future?
Technology is an on-going evolution; it doesn't stop. But what I can tell you is that Dynamics 365 is fully integrated with all of the Office suites and Azure, leveraging the full power of Microsoft. To put things into perspective, BI comes baked within every application in 365. Today, we have the best tool in the market – Power BI – which is already integrated within 365.