CNME Editor Mark Forker secured an exclusive interview with Thomas Veit, Vice President, Central Europe, Mitel, to find out how the global pandemic impacted the global unified communications leader, its strategy for growth in the MEA region – and the importance of the channel ecosystem in the company's success.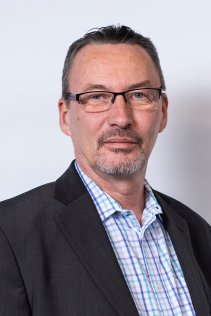 In March 2020, our world was fundamentally reshaped forever due to the COVID-19 pandemic, which ground the global economy to a halt overnight. The uncertainty and economic fallout led to multiple job losses, and businesses were forced to find new ways to continue to their operations.
The transition from a physical working office to a virtual one, presented many obstacles and challenges for businesses, but companies like Mitel, one of the world's leading players in unified communications had the solution, tools, and technologies to assist and empower business in an era now labelled as the 'new normal'.
I spoke to Mitel Vice President Thomas Veit on his recent visit to Dubai, a veteran of the IT unified communications space, he had never previously encountered such a situation in his long and distinguished career.
Over the last 18 months, Mitel has enjoyed phenomenal growth as businesses globally leverage the capabilities of its portfolio to enjoy a seamless working experience, but as Veit pointed out in our discussion when the pandemic first struck the opportunities were not so obvious.
"Initially, when COVID-19 happened, we did not see it as an opportunity, in fact we viewed it as a threat. However, the decision which was made by governments across the world to go into lockdown, created an environment in which businesses had no choice but to transition from their physical office to a virtual one. They were coming to us because we are a leader in the unified communications space – and had the solutions and tools required to enable enterprises to maintain business continuity", said Veit.
Six months before the global lockdown, Mitel, who are always striving to innovate, decided to launch their MiTeam Meetings video conferencing tool, but as Veit highlighted their shrewd decision to provide access to the platform for free would pay dividends for the company in the long run.
"We had only launched our MiTeam Meetings video conferencing tool about six months before the pandemic struck, but one of the first things we did was to provide businesses with a free trial to the platform, and they loved it. However, what this also did was expose these businesses to explore the other opportunities available to them with Mitel as a vendor, because we have the largest portfolio in the industry from all our acquisitions – and I think we really do have a solution for everything, regardless of what industry you operate in, or what services you require", said Veit.
Mitel's success is best illustrated in its financial performance over the last couple of quarters, which Veit described as 'outstanding'.
"In Q2 last year, naturally, we were forced to re-evaluate, and we took decisions that reshaped our strategic direction, but it was not a good quarter for us, but that was largely down to the uncertainty that was in the market and economy as a direct result of the pandemic. However, Q3 was that much of a success for us that we compensated for all our losses in Q2 – and Q4 was just absolutely outstanding for us, because at that stage it had became clear to businesses globally that the future of the workplace for at least the next 6-12 months was going to continue to be a hybrid one", said Veit.
Veit added that what exactly the future of the workplace looks like remains undetermined and unknown, and declared that what is certain is that things will not return to what they once were pre-COVID.
The Vice President of Central Europe, at Mitel, said a key differentiator for the company was their focus on developing products that were of the highest quality.
"We focus on high quality, so that means when we talk about audio, we are talking about HD audio and when we are talking about video, we are talking about HD video. I do not want to name any of our competitors, but if you take our phone set and compare it to any of our rivals in the market, then there is no comparison. Our products are of the highest, highest quality, and that also been a key factor in our growth and success, not only here in the Middle East, but also in all our other key markets", said Veit.
Mitel has been present in the Middle East for a considerable period, but Veit said that prior to his appointment, the company had lost its focus in the region.
"We have a large install base here across the Middle East, because we have been present here for decades, but at some stage along the way, the company really lost its focus in the Middle East market. When I took over one of the first things that I did was reestablish that focus, because I was acutely aware of the growth potential here, but this growth potential is a different one, this is all about market share, which is a totally different game", said Veit.
Mitel invested aggressively into the region and yielded significant returns on that investment, but then the pandemic brought it to a shuddering halt.
We made a series of investments, and we grew very nicely from 2018-2019, enjoying double-digit growth. I intended to make more investments, but then the pandemic happened, but the impact of COVID-19, coupled with a drastic fall in oil prices was a disaster. However, we are now back on the growth path and have enjoyed some very good quarters," said Veit.
Veit also stressed the importance of its channel strategy and described its approach as another key differentiator in its business.
"We have one go-to-market strategy at Mitel, and that is through our channel partners, and that is a unique approach. There are no sales done directly, we are a 100% channel company. What we do is we high-touch customers to help our channels, and every one of our sales is conducted via one of our partners. Our partners can be 100% secure knowing that when they go into a deal with us, the deal will go through them 100%, we do not have any other route. We have a Tier 1 and Tier 2 model, but both as partners, one is going through a distributor over a partner to a customer, and the other is going through a larger system integrator directly to the customer. That is only go-to market that we know, and we will never change that model", concluded Veit.
The region's flagship technology and IT exhibition GITEX Technology Week is only a few months away and Veit has confirmed their presence at the conference.
"Mitel's signature and consistent event for partner and customers event Mitel United is on its way during GITEX Technology Week in October, and I am really looking forward to joining the together with Scott Peterson, Mitel Chief Revenue Officer and Ilona Masche, Marketing Director Central Europe to discuss all our latest solutions and technologies", said Veit.