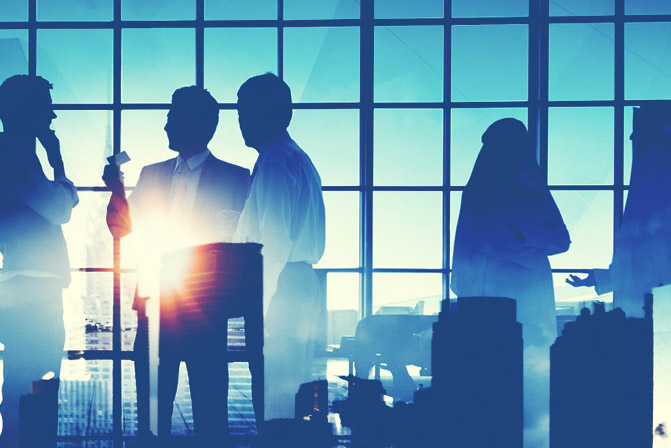 Industry stalwarts share the latest trends and technologies expected to shape the regional channel industry over the course of 2018.
The regional IT channel industry has had a challenging year in 2017. Channel credit and financing, low margins and currency fluctuations were some of the bigger problems that have left a mark on partner businesses last year.
Mario Veljovic, general manager, VAD Technologies, adds that it was a difficult year especially for channel business in the larger markets such as Saudi Arabia and the UAE. He adds, "We continue to work closely with our partners to be able to extend preferential credit terms to them. We were only able to achieve this by allowing high transparency about partners' financial situations as well as the actual deal or transaction details."
The market has witnessed a number of consolidations and mergers within distributors, resellers and vendors in 2017. Many firms have scaled down their operations owing to the current regional economic climate.
Chris Wiese, regional channel manager, Credence Security, says, "However, vendor expectations for revenue growth in the Middle East still remain high, which is putting more pressure on an already tough market.
"Another important development includes the trend of vendors opening offices in the Middle East and adding resources to cover the territory, especially in the cybersecurity space. This is making it even more compelling for partners to be active in this domain. Vendors are also creating strong partner programmes that are attracting channel partners."
2017 has had its ups and downs and it's likely some of those challenges will continue into this year.
"The ongoing political situation will no doubt impact channel organisations through 2018 as well," says Stephan Berner, CEO, Help AG. "Unfortunately, it is near impossible to predict such developments, which will make forecasting and planning a challenge. We have already seen the need for vendors and distributors to adjust their delivery models and it's likely such logistical challenges will continue to shape the channel during the course of this year."
That being said, channel players are also expecting the market to pick up in this New Year.
Sunil Paul, co-founder and COO, Finesse, says customer experience will be top priority as businesses increasingly use artificial intelligence (AI) and analytics. This will drive the channel business in 2018.
He adds, "Top performing companies focus on the problems that partners solve, and the anticipated results they deliver. Hence, partners need to customise the way they do business by focusing sharply on the challenges they help their clients overcome instead of focusing on the products and services they offer."
He points out that organisations today want to be able to work, interact and stay connected using a combination of devices and online and offline channels, moving seamlessly between them whenever they choose.
"To meet these rigorous demands, a successful omnichannel strategy must include capabilities for multichannel engagement, connectivity management and omnichannel fulfilment. This is where partners should look at honing their skills in," he adds.
Savitha Bhaskar, COO, Condo Protego, expects the Middle East channel businesses to become increasingly competitive – with more generalist channel partners, lower partner margins, and largely unchanged customer budgets, in 2018. "As a result, we expect to see continued growth of value-adding channel partners. The three highest potential areas for Middle East channel partners to specialise in will be pre-engineered systems, disaster recovery orchestration technology, and modular infrastructure systems."
Veljovic believes that channel players should look at countries that have a strong SMB and SME driven economy.
"This is because the main growth will come from those regions, since economies accelerate their diversification. The introduction of VAT in the region and an accelerated drive for automation across all industry verticals will be another driver to improve the overall business climate in 2018 and offer many opportunities for the channel community," he says.
According to Paul, digital transformation is creating a shift in technology and businesses have to be on top of emerging technologies to stay ahead in the race. The market will see increased adoption of converged infrastructure, software defined networking, cloud and mobility.
He adds, "With the advent of AI in all walks of life, we are seeing a rampant use of Robotic Process Automation (RPA). No doubt the future would have these as the backbone technologies in everything from customer service and robotics to analytics and marketing.  AI and RPA will govern the businesses across and keeping abreast will be business intelligence and analytics as well as security as consumer privacy is at stake.
"Blockchain will find its place in 2018, with the financial industry to be the first to begin utilising this tool. Other verticals such as healthcare, entertainment and hospitality will not be far behind. Channel should be ready with the digital basket of solutions including cloud, mobility and MDM, converged infrastructure, software-defined networking and analytics."
Agreeing, Veljovic adds that converged and hyperconverged solutions will also take centre stage in 2018. "Channel partners should choose vendors with the broadest alliances to ensure they can comprehensively address this segment. Anything-As-a-Service will help improve channel profitability and business sustainability."
One of the important trends that channel partners must keep in mind is the impact of VAT being introduced into their selling and re-selling processes, adds Bhaskar.
In order to emerge as profitable players in 2018, she says, "Channel partners need to focus on offering value-added services, such as guiding digital transformation agendas, offering proofs of concept running in the customers' own IT environments, providing around-the-clock support, and exchanging skills development."
Berner from Help AG, says, for partners to be successful in 2018, they need to focus on building their technical competency and leveraging new skill sets to identify and deliver those services that customers require most critically.
He explains, "Take managed security services for example- this potentially entails a large number of services, however each of these many not necessarily be required by the majority of customers. So by focusing on the most pressing issues such as 24×7 security monitoring, security event management and incident response, and managed web defence, partners will be able to enter into meaningful relationships with customers which they can later expand on with other less critical services."
Wiese says with a saturated and competing marketplace, it is key for channel partners to have a differentiated value proposition, whether that is the value of their services they deliver or the turnkey solutions they provide.
"Vendors' innovations in hybrid solutions, cloud security, online procurement and general factors that eases both customer and partner purchase paying points will certainly drive partners' operations."
Partners need to be on top of market developments and stay current in their niche domains. They have to gain expertise in new technologies and be in a position to address customers' problems with comprehensive solutions. While some of the business challenges are bound to continue into this year, those partners who ensure differentiation in their offerings will be able to sustain operations profitably.