By Sam Tayan, Head of MENA at Zoom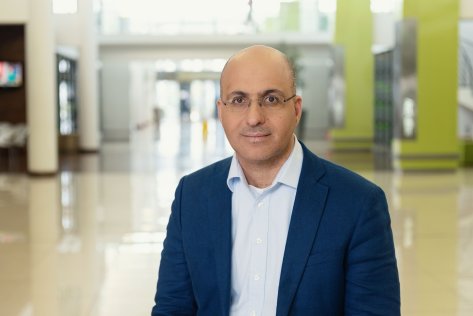 As we've seen over the past 18 months, video communications have tremendously benefited individuals, families, organisations, and governments. Video meetings made it possible for people to connect and collaborate even as they were miles apart. Moreover, many organisations came to realise how video communications improve productivity and work-life balance.
While we've all been relying on video communications for the better part of the past two years, these technologies have transformed and adapted to the changing circumstances, accommodating the new modes of flexible work, blended learning, and hybrid events. However, as we approach recovery and return to life as we know it, this vital industry will not be left behind.
This brings us to the question: What trends are likely to shape the future of video communications? What are the emerging technologies that are likely to make waves in this industry? And finally, how are these set to transform the future of work?
Immersive video experiences
Immersive technologies enable natural meeting experiences and enhance user interactivity and connectivity. Examples of immersive technologies include virtual scenes and backgrounds, 3D displays, 3D audio, speech recognition, gesture control, and many more. These technologies are designed to simplify and enhance communication. Virtual reality (VR) and Artificial reality (AR) technologies are already making waves in this field and will continue to define the future of work.
One of the most compelling applications of these technologies is connecting dispersed offices and remote workers, solidifying the "anywhere, anytime, from any device" work style for modern workers.
Artificial Intelligence and Machine Learning are some of the most talked-about technologies in the current technological landscape. They are likely to transform the video communications industry as well. These technologies aid in the creation of more visually and audibly appealing video communications. One of the significant drawbacks of video conferencing has been the absence of human emotion and touch. However, as AI advances, it will use facial recognition to detect those speaking and change camera angles to capture them uniquely within the frame. To improve real-time verbal communications, AI can provide live transcription and translation.
Video-Ready Workplaces 
Companies will rethink how they want to use their office space to accommodate the new, more flexible workforce. Conference room solutions that allow organisations to create dynamic meeting spaces that fit their specific needs, from small huddle spaces to large, all-hands style conference rooms, will be increasingly in demand. Integrated room systems with cutting-edge features like wireless screen sharing, touch-free controls, real-time annotations with whiteboarding are some functionalities that are likely to gain priority.
Changing user expectations
Companies will demand more sophisticated technologies, seamless communications ecosystems and convenience. They will require the ability to seamlessly move between communication methods such as phone, video, and chat; send files; share content; and schedule meetings without using different applications or platforms.
Video and audio quality will also take center stage. Improved VoIP sound quality for more natural sound quality is currently a significant focus for video conferencing services. Another key aim for video conferencing platforms is to upgrade video resolution, raising the bar to make full HD and 4K resolution the norm in the future.
Productivity-enhancing features 
Users of video communications have benefited from enhanced productivity and flexibility. Easy-to-use interfaces and platforms have allowed millions to adopt and rely on these technologies. User expectations have increased, and more is expected out of video communication platforms. The rising incidence of video meetings also meant that video meetings are no longer used to communicate and get work done. Thus, users have greatly benefitted from capabilities such as file-sharing, note-taking, whiteboarding, project management, and other integrated applications. We're likely to see more similar add-ons to enhance user productivity and even entertainment and wellness in the coming years.
Overall, users and experiences should keep an eye out for the latest developments in this exciting field. It's time to carry the agile, flexible technology core to pandemic continuity into a new age focused on an elevated user experience and engagement. Organisations in the region are reimagining the way they operate. Strategic technology adoption is not just a necessity. It is also a catalyst for opportunity and differentiation. Today's organisations can usher in a new communication age characterised by adaptability and innovation when equipped with the proper architecture.
The world is entering a new era for communications and collaboration. The Zoom platform is continuing to transform the trajectory of communications by advancing the way we connect, share ideas, and get more done together — regardless of location. Through our disciplined approach, focus on long-term sustainable growth, and proven track record of innovation, we will continue to deliver happiness to our customers, employees, and communities.