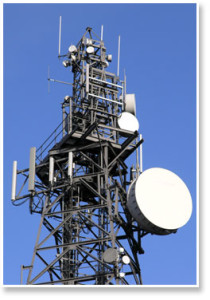 Long term evolution (LTE), often marketed as 4G LTE, currently serves as the optimum standard for wireless communication of high-speed data for mobile devices and data terminals.
With many regions in the world racing ahead to fully embrace this 4G wireless service to complement the smartphone and tablet boom, the Middle East has somewhat lagged behind thus far.
Part of the reason for this can be attributed to the different ways operators have approached LTE.
Some operators have deployed LTE keenly as a capacity solution solving problems of 3G networks being under heavy loads.
LTE can help avoid many WCDMA (Wide Code Division Multiple Access) limitations, such as acquiring new spectrums or addressing capacity expansion-related technical difficulties. Whilst spectrum availability is an issue in the Middle East, most have yet to face issues of heavy loads.
Other operators see a technology edge in LTE and a tool of differentiation from rivals. According to Ala Jarrar, Mobile Broadband Manager, Ericsson, Middle East, whilst many have embraced LTE in the region, others have held back on account of monetisation.
"We see many successful launches in GCC countries in particular and the Middle East in general, where even some Wi-Max operators announced Wi-Max swap by LTE TD networks," Jarrar says. "This is a great breakthrough when we look back to 2011, when it was considered a long shot.
"Some operators preferred to wait until they could assess the regional LTE frontrunners' experience and also monetise 3G to its full potential, as they were late in launching WCDMA services."
However, it remains the generally lower bandwidth requirements in the Middle East that have stunted growth, or at least left the region trailing behind the trailblazers.
Things are soon set to change, though. Bullish mobile data usage forecasts signal greater demand for LTE in the next few years.
"This trend will no doubt place additional pressure on mobile backhaul networks, which will accelerate the transition from TDM to Ethernet technology, as well as the expanded use of fibre and microwave access," says Mervyn Kelly, EMEA Marketing Director, Ciena.
Indeed, LTE has already launched in Saudi Arabia, Oman, Bahrain, Qatar, UAE, Kuwait, Lebanon and Iraq.
Furthermore, the Jordanian TRC recently issued an LTE licence tender, and it is therefore expected the Jordanian market will join the LTE league very soon.
Almost a dozen LTE networks have either already launched or are about to be commercially available in the region.
Driving this deployment has been the resolution of the previously major challenge of spectrum selection, as Jarrar explains.
"The release of iPhone 5 directs the operators in our region towards 1,800 MHz bands," he says. "The next challenge was to clear, or re-farm, this band for LTE from the occupying GSM services, which was done successfully.
He adds that the next two major challenges will be to monetise LTE for most operators given today's 3G ROI analysis, and for operators to direct their CAPEX to LTE rather than 3G.
It is therefore thanks to Apple that 1,800 MHz is the most popular band in the region, followed by LTE TD band 40 (2,300 MHz), which was relatively inexpensive to acquire and available for few operators.
This trend is supported by the latest GSA report, where LTE 1,800 MHz operations represent more than 40 percent of the global LTE networks, and 2,300 MHz is the number-one TD spectrum.
"Harmonising with the global LTE trends will help the region's LTE ecosystems' scale of economy, leading to relatively affordable terminals for end-users and telecom equipment for operators," Jarrar says.
And whilst on the topic of iPhones, the new iPhone 5S and 5C are compatible with more LTE bands than any other smartphone.
According to Jarrar, this will lead to increased freedom in LTE band selection by operators, in addition to the possibility to have more than one LTE layer and perform some kind of load management between them.
"However, the latest iPhone5S and iPhone 5C lack some fundamental functionalities, such as VoLTE and LTE-A through carrier aggregations," he adds. "Perhaps Apple decided to save these functionalities for the next iPhone release."
In the arena of roaming, LTE has been largely limited in the Middle East, and indeed the rest of the world, due to several technical hurdles.
LTE roaming, as any roaming service, requires clear agreements and cost-efficient technical solutions. Despite its early launch in 2009, it has only been implemented by a limited number of global operators.
"Many operators recognise the value in LTE roaming and VoLTE roaming," Jarrar says, "but they perhaps want to wait until LTE roaming matures with global references."
Subsequently, the implementation scale and low customer base have led to a slow pick-up of LTE roaming in the Middle East.
But several operators in the region are preparing their infrastructures to be ready for LTE roaming.
"In the future, LTE roaming should not be an issue given the different roaming approaches, which can be either one-to-one agreements or agreements through roaming agents," Jarrar says. "LTE terminal penetration and operator LTE GTM strategy will positively impact the operator LTE roaming strategy, if addressed properly."
Indeed, data roaming is becoming essential for MBB users and there are no drawbacks in LTE roaming.
Furthermore, operators can still generate more revenue by LTE roaming, rather than losing such revenue to visited networks Wi-Fi operators.
Global roaming revenue is expected to grow by 43 percent CAGR for the period 2011 to 2016, reaching a value of $60 billion by 2016, which is equal to 5.15 percent of the total telco revenue at that time.
Data roaming is showing a CAGR growth rate of 14 percent, representing 2.6 times the 2016 voice roaming revenue driven by data roaming cap packages introduced lately by MBB operators.
And whilst risks for LTE roaming to exist, they appear less significant than the potential rewards that the capability offers Middle East operators.
"It is my opinion that that Middle East operators need to demonstrate leadership in the industry by focusing on what is right for the customer," says Joe Tawfik, CEO, Kinetic BPO. "Putting the customer at the forefront will ultimately lead to greater profitability."
The fast nature of LTE roaming will naturally lead to greater customer satisfaction, which will in turn lead to greater usage over the long term.
Research by Kinetic indicates there is a 74 percent chance that customers will switch providers if they have a poor customer experience. But due to the limited options for customers to switch providers in the Middle East, there exists the temptation to delay LTE roaming.
"I feel this would be short-sighted as the Middle East is an emerging region requiring advanced telecommunications to help the economy develop," Tawfik says. "Local telecom operators are business enablers and I feel they have a duty towards providing the best possible telecom solutions to encourage innovation and growth in the local market.
"LTE roaming enables uninterrupted access to new applications made to be enjoyed on LTE networks. It's only when the user has reliability and consistency that they will form new habits around usage. LTE roaming is a pathway towards changing usage behaviour with customers and I believe this will in turn create new monetisation opportunities for Middle East operators."
Whilst barriers must still be overcome before the Middle East is ubiquitious in LTE deployment, all avenues do point clearly in that direction.
The market now expects more operators to launch LTE, as well as an increase in LTE customer base driven by high-end device purchases.
"LTE traffic will grow and finally we also expect additional LTE coverage areas driven by the increased demand and better MBB BC," Jarrar concludes.