Ahmed Eid, Director, Presales, MERAT, Dell Technologies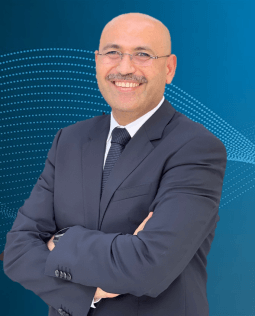 Few businesses realise the need for 'edge computing' quite as clearly as Formula 1. On an average race weekend, the McLaren team collects around 100 gigabytes of data on each car. They access the data in real-time, in the car, trackside and mission control. While a spectator may feel like they're in the heart of the action, the engineers can see things like a gear change in the data before it's heard on the track. This is because machine learning and analytics are constantly digging into that data and optimising the performance of every component in the car to get the best racing results possible.
Today, the same digital technology that is used to power McLaren's Formula 1 team is helping a growing number of businesses to navigate through the shifting economic landscape. Like the Formula 1 cars, the secret lies in being close to your data sources in order to find predictive, actionable insight efficiently via smart sensors and data analytics
Scaling effortlessly with edge
Markets and Markets reports that edge computing is set to grow globally by 34% in 2025. The Middle East region anticipates similar growth prospects propelled by the various digital initiatives that is currently underway. In fact, according to the Dell Technologies 2020 Digital Transformation Index, 90 percent of organisations in UAE and Saudi Arabia have fast-tracked, at least, some of their digital transformation programs this year – accomplishing in a few months, what would normally have taken years. Yet, the same study revealed that 'data overload and inability to extract insights from data' is the 3rd highest barrier to digital transformation, up from 11th place in 2016.
So how does that translate more broadly across the enterprise ecosystem?
The first step is to stop thinking edge computing is the solution to every business challenge. A recurring barrier to edge adoption is knowing which aspects of your business you should be instrumentalising to add the most value. In the previous example of Formula 1, it's telling that it's still a human in the cockpit managing all the technical wizardry on the car.
Humility is also essential in understanding where to apply edge computing. Finding the right partners and vendors to step in and guide your business to a suitable solution is key. Oftentimes, the C-Suite does not hold the technical understanding required to identify how edge computing can help their business. Business leaders are the ones who have identified a business problem, while vendors can bring consistency and sanity to deploying edge computing resources and effectively managing your life cycle. All vendors will help identify the business need and the right use case for edge compute regardless of the platform you buy. What's more, they'll encourage customers into a standardised approach that will allow them to scale effortlessly with whatever comes next.
Cutting through the noise
A frequent pain point for businesses lies in the fragmented nature of the edge ecosystem. Understandably, businesses' technical debt builds up over the years, leading to a diversity of type, location and ownership. Retrospective application leads to edge computing partitioned in application-specific, software stack-specific, data source-specific silos. Without a standardised way of interfacing, securing, managing and cohesively collecting the data within these ecosystems, edge adoption can be chaotic.
It's still early
With Edge computing being the primary foundation, many still consider machine learning, artificial intelligence and 5G as emerging technologies; so, it's no wonder that enterprises need help with adoption. The scale of innovation occurring 'at the edge' across every vertical is extraordinary. But with that speed comes a lack of clarity about how to channel it effectively. Businesses looking to capitalise on this should have a long-term vision and cohesive strategy to avoid more significant issues.
There is no quick fix or easy answer when it comes to implementing edge solutions. However, there are empathetic experts to advise on how to reap the potential rewards it offers. What is certain is that forward-thinking businesses will automate every business process imaginable using machine and deep learning algorithms deployed at the very edge of the network. Business and IT management leaders who fail to recognise edge computing possibilities will soon find themselves lagging behind rivals. For a business to put itself in the driver's seat, it must look at those already delivering meaningful results with edge solutions and ask for assistance from those who can help them navigate the ecosystem.