Alfonso De Stefano, Managing Director, MENA, Live-now.com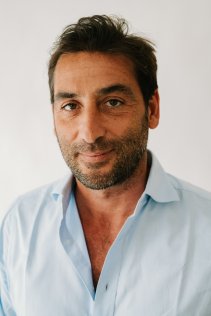 If NFT was the official word of 2020, there's no doubt that this year's big buzzword is Metaverse.
And let's be honest, when Facebook, the world's biggest social media company, rebrands its portfolio to Meta and invests $10 billion in the Metaverse, you know that the future is already here.
So what is the Metaverse and why should we care?
The Metaverse is a network of online 3D worlds, effectively a digital world that you can access via VR or AR or even gaming titles or platforms including Fortnite or Roblox.
You'll be able to buy your favourite brands and products in the Metaverse, attend school or college and even work there. Developers are already creating virtual reality real estate that's being sold for millions and with the potential to attract billions of users.
At its core, the Metaverse is a shared experience. It's a social space where you can digitally hang out. You can hang out with your friends, watch a movie together or head to a live-streamed concert. And as the General Manager of global streaming platform LIVENow, that's what's getting me really excited.
The Metaverse opens up so many new possibilities as more companies invest in the digital future. Sandbox has already signed up over 160 global names including Adidas and the much-hyped NFT collection Bored Ape Yacht Club. And Roblox now has 47 million daily active users globally and 9.5 million developers who have created 24 million experiences.
It's growing and it's growing fast. And that's largely as the Metaverse creates a shared experience that's so vital to our daily lives. Whether it's with your own virtual hangout or interacting in real-time with fans from across the world, the Metaverse will instantly connect you.
As well as being a shared space for friends and fans, Metaverse will be safer, cheaper and let you attend an event on the other side of the world at the click of a button.
And rapid technological advances including wearables that let you feel what's happening and VR and Mixed Reality technologies, will make you feel as if you're there in person, creating a truly interactive experience.
The entertainment sector has been moving and evolving at an incredible speed in the last few years.
Like some modern-day Marvel superhero, live-streaming stepped in to save the day when we most needed it during the pandemic, bringing some much-needed colour and culture to billions across the globe. We could no longer travel for events, so live-streaming brought events direct to our screens.
That evolution is set to continue thanks to the Metaverse, which crucially, will bring a real human connection to live streaming. And where there is universal access, creating a social and shared experience that's free from pandemics and other real-world problems.