By Tamer Odeh, Regional Director at SentinelOne in the Middle East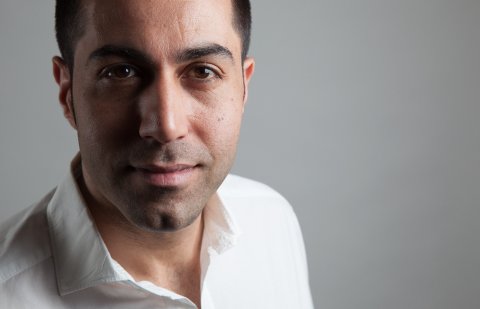 Cybersecurity is often likened to an arms race between attackers and defenders, and that race is now extending beyond the single layer of the endpoint. Organisations are accelerating digital transformation plans to support hybrid workforces, driving the rapid adoption of cloud technologies. The result has been a massive growth in the amount of data organisations generate, process, and collect from myriad data sources. This has created new vulnerabilities and increased opportunity for targeted attacks that exploit security professionals' limited visibility across complex cloud and distributed environments.
According to experts, the UAE saw a 250% increase in cyberattacks last year. 2020 exposed the cybersecurity industry's fundamental data problem – while cybersecurity solutions are put into place to protect data, their own inability to seamlessly ingest and action data from across the enterprise hinders real-time protection and response to damaging cyber-attacks.
Today's organisations require the ability to autonomously secure all enterprise data – security related or not. This is exactly where enterprises can benefit from adopting XDR, an integrated platform that provides visibility and automated defences required across all assets.
What is XDR and Why do Enterprises Need it?
XDR, Extended Detection and Response, is sometimes referred to as "Cross-Layered" or "Any Data Source" detection and response. XDR extends beyond the endpoint to make decisions based on data from more products and can take action across your stack by acting on email, network, identity, and beyond.
XDR replaces siloed security and helps organisations address cybersecurity challenges from a unified standpoint. With a single pool of raw data comprising information from across the entire ecosystem, XDR allows faster, deeper, and more effective threat detection and response, collecting and collating data from a wider range of sources.
XDR provides more visibility and context into threats, incidents that would have not otherwise been addressed before will surface to a higher level of awareness, allowing security teams to remediate and reduce any further impact and minimise the scope of the attack. A typical ransomware attack traverses the network, lands in an email inbox, and then attacks the endpoint. Addressing security by looking at each of those independently puts organisations at a disadvantage. XDR integrates security to enable allowing, blocking, removing access, and more all to happen via custom rules written by the user or by logic built into the engine.
Moreover, thanks to AI and automation, XDR helps reduce the burden of manual work on security analysts. An XDR solution can proactively and rapidly detect sophisticated threats, increasing the productivity of the security or SOC team, and return a massive boost in ROI for the organisation.
Adopting the Right XDR Solution
An XDR solution needs to work seamlessly across your security stack, utilising native tools with rich APIs. An additional significant factor is the extent to which the engine offers out-of-the-box cross-stack correlation, prevention, and remediation. Moreover, what's also important is the ability to build on that engine by enabling users to write their own cross-stack custom rules for detection and response. Your XDR should offer a single platform that allows you to build a comprehensive view of the entire enterprise easily and rapidly. Automation backed by advanced AI and proven Machine Learning algorithms is also essential.
To truly safeguard enterprise security and data in the dynamic threat landscape, organisations can benefit from an automated and holistic solution like XDR, which allows enterprises to gain awareness about and counter threats in real-time, providing unparalleled protection to enterprises. SentinelOne's AI-Powered XDR Platform, Singularity brings deep visibility, automated detection and response, rich integration, and operational simplicity to enterprise security. With a single codebase and deployment model, the holistic solution is the first XDR to incorporate Internet of Things (IoT) and Cloud Workload Protection Platform (CWPP) into an XDR platform. All IoT data is seamlessly integrated into the platform for ease of threat hunting and never-seen-before context. Finally, using AI to monitor and control access to every IoT device, XDR allows machines to solve a problem that previously was impossible to address at scale.
Overall, for many businesses today, the most sensitive data lives on the endpoint and in the cloud. To protect what matters most from cyberattacks, businesses must adopt XDR platforms and fortify every edge of the network with real-time autonomous protection.