CNME Editor Mark Forker spoke to Dina AlNasser, Regional Manager at Zoom Video Communications to find out more about the barriers she has had to overcome in the IT industry in the Middle East, what needs to be done to further reduce the gender disparity that exists in STEM-related fields – and what advice she would give young women considering a career in IT.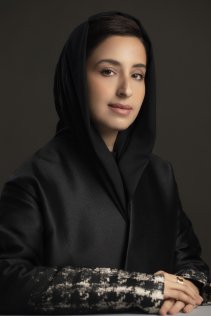 Can you outline to our readers some of the challenges and obstacles you have had to overcome during your career in the IT industry here in the Middle East?
I have had some challenges and obstacles during my career in the IT industry, some were cultural norms of what jobs and career paths were "appropriate" for women to work in, others were related to obtaining the required skills and expertise to excel and advance in a career in the IT industry. And of course, the challenges that women face worldwide on different degrees working in a male-dominated industry.
I found myself in a position that if I wanted to make a change for myself and others, then I will have to start with myself. Therefore, I encouraged myself not to conform to the stereotypes and some cultural norms and have done so respectfully as I advance in my career.
Also, to recognise and seize suitable opportunities that would empower me within the industry. In addition to this, I wanted to surround myself with supportive leaders, colleagues, mentors and being in contact with an inspiring network of professional Saudi women.
We know that despite progress being made in the ICT sector, it remains a male-dominated industry and gender disparity within most organisations is the norm. In your opinion, what do organisations in the IT industry need to do to level the playing field and promote greater inclusion and diversity?
The gender gap is a well-known challenge in the ICT sector worldwide. Although many companies realise the need to bridge that gap, we see the efforts moving slowly. Diversity and inclusion do not suddenly happen, commitments and investments must be made to see results and benefits.
For starters, leaders and managers should realise the gap and make conscious efforts to demonstrate inclusiveness in their daily interactions. This will help to set the overall culture and tone in an organisation for inclusion and respect of gender differences.
I believe that the Saudi Arabia has made great progress in decreasing the gap in a relatively short period of time, not just in the ICT industry, but for women in the workforce in general. Hiring Saudi women for leadership positions in the public sectors has set an example for young Saudi women to aspire to. Also, implementing a regulation to incentivise companies to hire Saudi Women which was met by the private sector's gender diversity efforts was a recipe for success.
As a result, more and more talented Saudi women were hired in the ICT sector as organisations realised the added value of a gender diverse workforce.
We know that many enterprises are being proactive in a bid to bridge the gap when it comes to gender inequality. Can you tell our readers about some of the equality programs and initiatives being spearheaded by Zoom?
The Diversity, Equity and Inclusion team are passionate about ensuring all employees have the best experience at the company. Moreover, to develop, advance and celebrate women at the workforce is one of their main missions.
How important is education when it comes to encouraging young women to pursue a career in STEM-related fields – and as someone that has achieved great success in the IT industry, what advice would you give to aspiring young women that are considering a career in IT?
Education and the continuous learning of new skills are very important as the IT industry is always changing and developing at a very fast pace.
However, they are not all the parts of the equation as one of the great leaders in the beginning of my career taught me.
Knowledge and skill are important to have and are relatively easily attainable in general. Nonetheless, the key part of the equation is attitude, when you have the right attitude and mindset you can overcome any obstacle you may face on your journey.
My advice is to always be mindful about your thoughts, lead with confidence, take a leap of faith even in moments of intimidation and self-doubt that you may face especially in the beginning of your career.
Surround yourself with supportive colleagues, leaders and mentors who are great at what they do.
Lastly, do not be afraid to step up to challenges and demonstrate your what you can do.