More than 40 students from across schools in the UAE participated in the fourth Innovation and Entrepreneurship Bootcamp organised by the Emirates ICT Innovation Center (EBTIC) and Khalifa University of Science and Technology, in collaboration with the UAE Ministry of Education.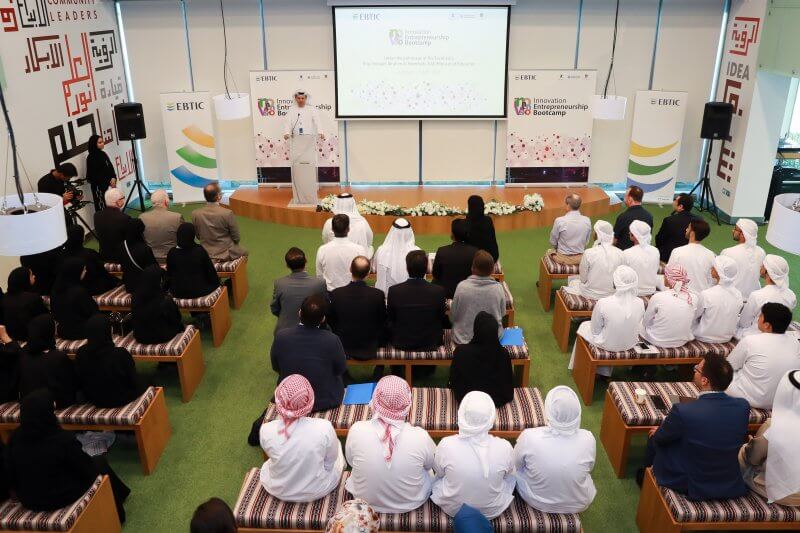 The bootcamp, which opened under the patronage of Eng. Hussain Ibrahim Al Hammadi, Minister of Education and Vice Chairman of the Khalifa University Board of Trustees, was attended by industry, academia and government stakeholders as well as technology leaders with an excellent track record in initiating and leading business start-ups.
The student team that presented the most innovative and pragmatic business concept was declared winners. In all, a total of six teams participated in the fiercely contested challenge in which the students showcased and presented their projects to a panel of judges. The judges' panel comprised academics and senior business professionals, selected from industry, academia, government and the media.
"The fourth EBTIC Innovation and Entrepreneurship Bootcamp is one of the pioneering initiatives that supports the UAE's progress, through inspiring innovation, a key focus area in the country's future strategy. The Ministry of Education always aims to achieve an innovative school community, in order to build a scientifically-tuned future generation. This bootcamp provides the right environment to students and guides them towards developing new capabilities and expanding knowledge, especially through research and investigation that help transform ideas into projects, benefiting the community.
According to Al Hammdi, initiatives such as this bootcamp are fertile grounds for encouraging creativity, helping students to expand their knowledge, especially through practical lectures and workshops in innovation, business development, marketing, entrepreneurship, intellectual property.
"The participants, chosen through the National Festival of Science, Technology and Innovation (NSTI) held in February 2019, are already distinguished in knowledge and research. We expect them to have a scientifically and professionally promising future. And we believe the bootcamp will help build well-informed future leaders suitable for the UAE's sustainable knowledge economy," Al Hammadi added.