Avaya is enabling educational institutions worldwide to adapt to new ways to educate and engage with students with cloud-based meeting and collaboration capabilities that are keeping students learning and curriculums on track with Avaya Spaces.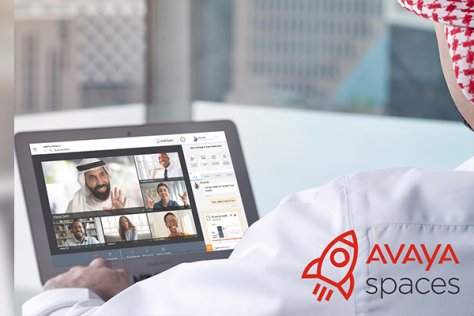 Avaya Spaces, the all-in-one video collaboration app for the digital workplace, changes the way learning gets done. It helps bring together distributed groups of people instantly with immersive work spaces where they can message, meet, share content and manage tasks from a browser or mobile device, and provides an easy, secure and effective way to collaborate in the cloud.
Institutions ranging from local schools to large universities with geographically diverse student populations are using Avaya Spaces for their virtual classroom needs as they keep their students and teachers connected and safe. Educational institutions such as Ancona Liceo, Charter College, Icon International, Florida State University, Graf-Zeppelin High School, Michigan State University, Montclair State University, North Dakota State University, St. John's Lutheran School, UC Berkeley, University of Mississippi, University of Tennessee, University of Southern California, UC San Francisco and Virginia Tech are among the thousands of schools globally that are teaching and learning with Avaya Spaces.
"The global adoption of distance learning represents a paradigm shift from traditional educational models and has introduced a steep learning curve for both teachers and students. The flexibility and ease of use of Avaya Spaces flattens that curve, and supports those who need communication and collaboration when it matters most," said Simon Harrison, SVP and Chief Marketing Officer, Avaya. "As a world leader in collaboration solutions, we continue to accelerate our work with educators across the globe to enable distance learning powered by cloud innovation and an easy-to-use app that combines the best of video conferencing with true, immersive collaboration and 24-7 engagement and communication."
Avaya Spaces enabled St. John's to quickly implement a simple, single, user-friendly solution that students, teachers, and administrators could use on any device without the need to install and maintain software. Beyond education, St. John's is using the platform for board meetings, church services, and other group gatherings.
Graf-Zeppelin High School, the Friedrichshafen-based institution in Germany, introduced Avaya Spaces within a few days of the nationwide lockdown, transitioned to a virtual classroom quickly, and thus set up optimal conditions for successful knowledge transfer in the digital space.
In Ghana, Icon International School has turned to technology to ensure the continued delivery of education for its students. Initially getting by with various freemium consumer apps, the school eventually put in place a comprehensive remote learning program with Avaya.