The Hamdan bin Mohammed Smart University has officially inaugurated its first-ever Smart Building.
According to the HBMSU, the new building is a pioneering step in supporting its approach towards positive educational, social and economic change at the local and international levels, based on an ambitious vision to leverage the potential of innovative technologies such as artificial intelligence as the driving force of development.
The Smart Building was designed and built in partnership with leading global innovators in the field of smart buildings, including Signify-formally known as Philips Lightning, Siemens, Smart Citti and Trane, based the University's core values of 'Together We Grow,' complementing HBMSU's belief in the importance of cooperation for shared success and creative initiatives.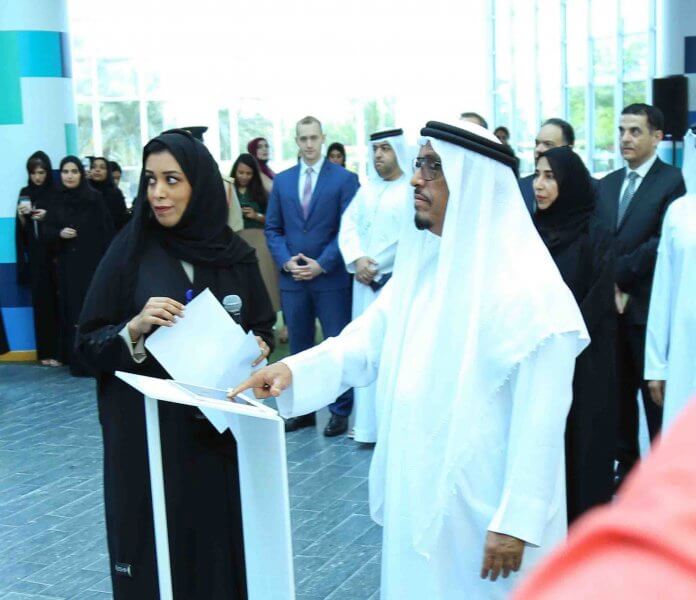 Lieutenant General Dhahi Khalfan Tamim, Deputy Chairman of Police and General Security in Dubai and Chairman of HBMSU Board of Governors, inaugurated the Smart Building.
"The launch of the building is a part of the future initiatives aimed at supporting national efforts towards making the UAE a new centre for the development of AI mechanisms, techniques and legislation. The building is being developed in accordance with the highest international standards of quality, innovation, sustainability and technology, as solid pillars for building an educational system that is the smartest in the world."
Mattar Al Tayer, Director-General and Chairman of the Board of Executive Directors of the Roads & Transport Authority, and Vice President of the Board of Governors of HBMSU, along other members of distinguished personalities and partners were also present at the ceremony.
Dr. Mansoor Al Awar, Chancellor of HBMSU, said, "We are proud to launch the Smart Building, as it embodies an unprecedented global achievement that came as a result of our continuous efforts to redefine learning and education, according to a unique vision to precede other global universities by ten years and drive and accelerate change.
"The world is changing, and participants must cope with this change by enhancing education to prepare for the future."
The Smart building is capable of keeping abreast of future innovations as it operates under a smart system, the latest and first of its kind in the world. The system is supported by interactive features that provide a unique experience for the academic community based on a sophisticated smart system to enhance operational efficiency and control of lighting, energy and air conditioning with best practices of sustainability and innovation, in line with the UAE's efforts to reach the ranks of developed countries by 2021.
The new Smart Campus application connects four smart systems connected to each other with the latest technology of AI such as power and efficiency control, signify smart lighting system, smart cooling system and smart building management system. Each of the four systems works individually to gather information and data in an automated way, and to deliver it to the smart application, which in turn processes and analyses the data received and responds using AI techniques.