The French Embassy in the UAE has opened a representative office of the French space agency in Abu Dhabi (Centre National d'Etudes Spatiale, CNES) to be the first foreign space agency opening a representative office in the country, WAM reported.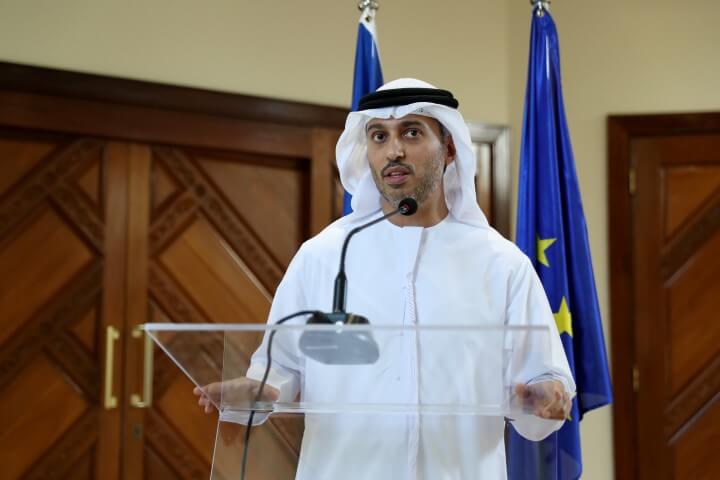 The announcement was made on the occasion of the visit of Jean-Yves Le Gall, President of the CNES, to the UAE, during a ceremony in the "Residence de France" in Abu Dhabi in presence of Mohammed Al Ahbabi, Director-General of the UAE Space Agency.
Ludovic Pouille, Ambassador of France to the UAE, said, "I am thrilled to welcome to the French Embassy in Abu Dhabi the representative office of CNES to the UAE. It is a major milestone in our space cooperation and a clear sign of the new status the UAE has earned on the space international stage. Between France and the UAE, I used to say that the sky is the limit. Now, I can say, the universe is the limit."
The announcement is a result of the deepening ties between France and the UAE in the field of space exploration.
In April 2015, only one year after the creation of the UAE Space agency, France has been the first foreign country to sign a Memorandum of Understanding with the agency and since that time, space cooperation became one of the pillars of strategic dialogue between the two countries.
"To lead this endeavour to invent the future of space, we need to exchange ideas and try to see things differently," said Le Gall. "This is exactly what international cooperation and our partnership with the UAE is fostering at CNES. The historic partnership between France and the UAE is getting stronger and richer every day. I have no doubt that space will keep making a vigorous contribution to our countries' cooperation."
The partnership allows both countries to mutually exchange competencies and conduct common projects and aims to allow new missions to be developed jointly. It also fosters the emergence of a new generation of Science, Technology, Engineering and Mathematics specialists and nurture new space-based applications, supporting economic development and a more sustainable society.
The last and most important project is the signing of an agreement on the occasion of the visit of Edouard Philippe, Prime Minister of France, to the UAE in February 2018, to develop jointly an Earth observation satellite to contribute to tackle climate change.