Microsoft has recently unveiled insights from the "Hour of Code" initiative, which was launched in partnership with Saudi Arabia's Ministry of Education.
The programme aims to promote coding culture in the Kingdom and encourage students to develop future-ready skills.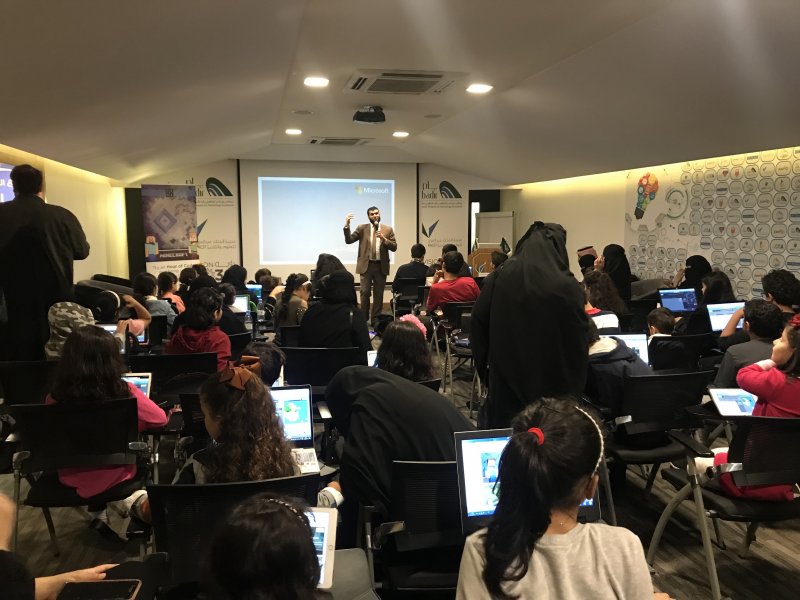 Scoring first place worldwide, 'Hour of Code' has enabled over 1.643 million students to engage in Computer Science learning experiences during the global campaign, and coached more than 50,608 trainers through 27,850 online and offline events.
The coding initiative was spread across 30,000 schools covering 40,000 school leaders in 147 cities and towns in Saudi Arabia namely – Riyadh, Jeddah, Khobar, Dammam, Abha and Madinah.
The extensive campaign enabled nearly 81 percent of students to engage in coding and Computer Science and garnered 74 percent participation from female students.  The events were also actively supported by organizations such as Badir Program for Technology Incubators and Accelerators, Namaa AlMunawara Foundation, Dar AlHekma University and Al Obeikan Education.
"Today, more than 50 per cent of jobs require some degree of technology skills, and that number will go up to 77 percent in the next decade," said Rayan Zahid, Chief Operating Officer & Chief Marketing Officer, Microsoft Saudi Arabia.
"To meet this demand, the Kingdom of Saudi Arabia is thriving to accelerate Computer Science education and empower budding minds to contribute to the economy and embrace the opportunities of tomorrow. With initiatives like 'Hour of Code', the country has taken transformative leaps towards this effort by investing in human capital – and empowering the students, in line with the Saudi Vision 2030."
He noted that the initiative further promotes Microsoft's vision to drive excitement amongst students to learn Computer Science. "We believe the real value in learning computer science is not in the act of coding itself but in building students' ability to be creative, resilient and collaborative – skills they will need to succeed in the modern workplace," said Zahid.