Epson is placing our latest technology in the hands of the future: universities, colleges and research institutions across EMEAR.
The company, which provides SCARA robots and provider of automation solutions, said the competition aims to support the growth, development and competitiveness of industry and automation.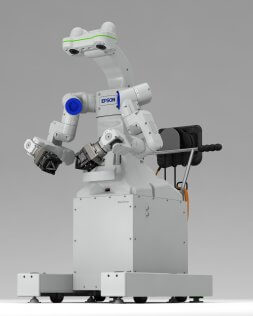 Apply online (https://www.epson.co.uk/robot-contest)from September 2018.
Applicants are invited to submit a proposal before 15th December 2018 for the opportunity to win up to 3 Epson robots to support their project
Applications will be judged on a set of criteria including innovation, education, skills development, unique robot usage and sustainability
Shortlisted applicants will be invited to present their application in front of a panel of judges
"Skills and creativity are at the heart of innovation. Epson recognises the need to promote and support talent and skills development. Millennials, who make up 50% of the world's population, will face a radically different working world to now. We know that young people have the potential, so our competition is designed to place the technology of the future in their hands," said Jason Whiley, director of sales, Epson Middle East.
The number of industrial robots deployed worldwide is expected to increase to around 2.6 million units by 2019. Across Central and Eastern Europe especially, robot adoption is set to grow by up to 20 percent year-on-year over the next two years, the highest growth rate globally after China.
This growth places robotics as central to the future of manufacturing, healthcare, and many other sectors. Robots can also help in training, waste reduction and reducing energy consumption. Epson is providing an opportunity for young people in EMEAR to imagine a better world with robots.
To enter the competition, go to: https://www.epson.co.uk/robot-contest