The Ministry of Education's Ambassadors 2018 initiative has reported that over 300 students recently visited six elite universities as "Innovation Ambassadors", to undergo an educational journey and uncover their state-of-the-art science and research centres.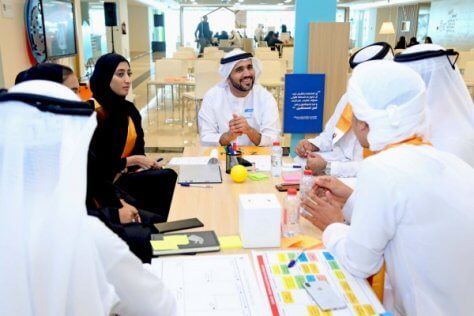 During the international trips, the students received hands-on expertise and knowledge in various scientific fields related to innovation.
According to a press statement, the ministry created this unique initiative to introduce live models to students and infuse the notion of innovation and creativity in their minds.
Dr. Amna AlDahak Al Shamsi, Assistant Under-Secretary of the Activities Sector at the ministry, said, "Through our programme, we aim to instill a culture of innovation among our talented Emirati students, and equip them with the tools and skills to become world-class innovators."
According to Al Shamsi, the programme is in line with the UAE National Innovation and Fourth Industrial Revolution Strategies, as it empowers the youth with the skills that contribute to advancing the national economy and positioning the country as one of the most innovative in the world.
The top-performing Emirati students attended specially designed programmes at top international institutions, including at the University College in Denmark, Trinity College in Ireland, National University of Singapore in Singapore, the Imperial College in the United Kingdom, Syracuse University in the United States, and Stanford Pre-Collegiate Studies in the United States.
"The ministry is keen on empowering the youth, as they play a vital role in shaping the future of our country, which is why we have designed these exciting programmes for our students. Through this programme, they can witness what reputable institutions are doing and how they are applying innovative solutions and technologies to industries the UAE is competing globally in."