In line with the UAE Artificial Intelligence Strategy, Dubai Electricity and Water Authority (DEWA) is promoting cooperation with international universities and research centres to learn about the latest research and developments in renewable energy, water, automation, Artificial Intelligence (AI), and accelerators.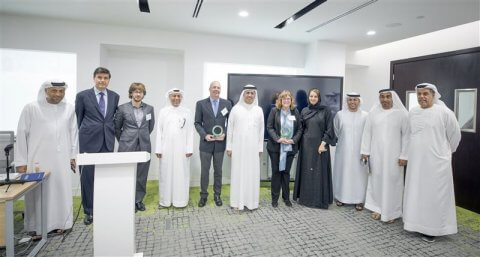 According to DEWA, the initiative recognises AI as the next phase after Smart Government. The UAE's future services, sectors and infrastructure will use AI technologies and tools.
DEWA has formed a strategic partnership with Berkeley Artificial Intelligence Research (BAIR) Lab. It is the first public utility in the world to do so. This partnership is part of DEWA's continuous cooperation with the University of California, Berkeley.
This comes after the signing of a Memorandum of Understanding (MoU) by Saeed Mohammed Al Tayer, MD & CEO of DEWA, and Diana Wu, Dean at the University of California, Berkeley, during his visit to the USA last June.
BAIR Lab brings together UC Berkeley researchers in computer vision, machine learning, natural language processing, planning, and robotics, as well as cross-cutting themes including multi-modal deep learning, human-compatible AI, and connecting AI with other scientific disciplines and the humanities.
"The agreement supports the vision and directives of Sheikh Mohammed bin Rashid Al Maktoum, Vice President and Prime Minister of the UAE and Ruler of Dubai. Our strategies, initiatives, and programmes are aligned to federal and local strategies. These include the UAE Centennial 2071; the UAE Vision 2021; Dubai Plan 2021; and the UAE Artificial Intelligence Strategy to create productive, creative, and innovative environments by investing and using AI technologies and tools. They also include the UAE Strategy for the Fourth Industrial Revolution, to strengthen the UAE's position as a global hub for the Fourth Industrial Revolution, and increase its contribution to a knowledge-based national economy that uses innovation and future technology applications," said Al Tayer.
"We lead global transformation efforts for utilities around the world. Through Digital DEWA, the digital arm of Dubai Electricity and Water Authority, we are redefining the concept of a utility to create a new digital future for Dubai. DEWA will disrupt the entire business of public utilities by becoming the world's first digital utility to use autonomous systems for renewable energy and storage. At the same time, we are expanding our use of Artificial Intelligence and digital services," added Al Tayer.
DEWA has launched Rammas as a virtual employee, which uses AI technology to answer all customer enquiries. It can learn and meet customer needs, based on their questions. It also analyses and evaluates available data to provide as accurate a response as possible. The service is available 24/7 on DEWA's website, its smart app, Facebook account, Amazon's Alexa, and on Google Assistant.