The Dubai Electricity and Water Authority (DEWA) will showcase its digital technologies and initiatives as well as AI-focused solutions in the fields of clean energy, and smart metres and grids, to provide an unprecedented smart experience for the people of Dubai.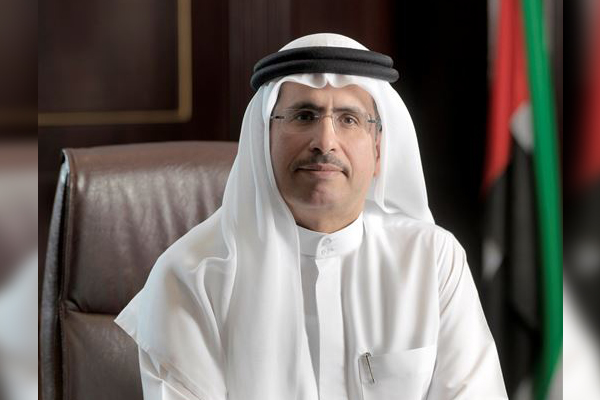 DEWA's participation at the upcoming GITEX Technology Week, GITEX, 2018, between 14th and 18th October 2018, aligns with the government's directives for digital transformation, shaping of the future, and keeping pace with the Fourth Industrial Revolution.
The government arm will have its own stand (S2-D1) and will also be part of the Dubai Smart Government pavilion, the technology arm of Smart Dubai.
According to DEWA, its participation is part of its efforts to consolidate the position of Dubai and the UAE in the fields of smart cities and making the future. DEWA is eager to employ advanced technologies and develop and innovate solutions to face future challenges, aligning its strategy and initiatives with government plans and strategies, such as UAE Centennial 2071 that aims to prepare the UAE and young Emiratis for the future.
"We also seek to achieve the UAE Strategy for Artificial Intelligence which aims to provide a highly productive creative and innovative work environment through the investment and application of AI techniques and tools, in addition to the UAE Strategy for the Fourth Industrial Revolution to strengthen the UAE's position as a global hub for the Fourth Industrial Revolution and contribute to a knowledge-based national economy by means of advancing innovation and future technologies," said Saeed Mohammed Al Tayer, MD & CEO of DEWA.
"DEWA's participation in GITEX 2018 follows the launch of Digital DEWA, the digital arm of DEWA, within the 10X initiative. DEWA will redefine the concept of a utility to create a new digital future for Dubai. DEWA will disrupt the entire business of public utilities by becoming the world's first digital utility to use autonomous systems for renewable energy and storage. At the same time, we are expanding our use of AI and digital services. DEWA was a pioneer in adopting disruptive technologies and the Fourth Industrial Revolution technologies including AI, robots, Internet of Things (IoT), blockchain applications, and introducing these technologies in its key sectors. These efforts have contributed to DEWA's leading position among similar utilities around the world through major achievements in a short time," Al Tayer added.