The Dubai Financial Services Authority (DFSA) has announced that it signed a Memorandum of Understanding with Smart Dubai to collaborate on organisation-wide smart transformation initiatives spearheaded by Smart Dubai, WAM reported.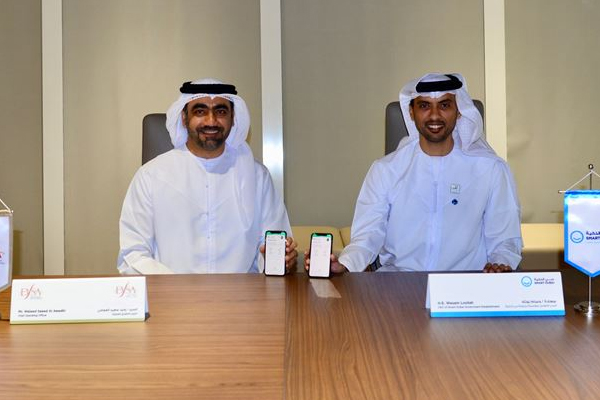 The MoU was digitally signed by Waleed Saeed Al Awadhi, COO, DFSA, and Wesam Lootah, CEO, Smart Dubai Government Establishment, making it one of the first digitally signed collaboration deal in the UAE.
Under the agreement, the DFSA and Smart Dubai will work together to empower, deliver, and promote an efficient, seamless, safe, and impactful experience for residents by drawing on technology innovation.
The two entities will cooperate on the Dubai Data Initiative as part of the Smart City vision by managing data based on clear guidelines, aligned with international best practices and achieving integration and harmony between the services provided by federal government agencies and local government bodies.
"Our agreement with Smart Dubai underlines our commitment in supporting the vision of Sheikh Mohammed bin Rashid Al Maktoum, Vice President, Prime Minister and Ruler of Dubai, and the directions of Sheikh Maktoum bin Mohammed bin Rashid Al Maktoum, Deputy Ruler of Dubai and President of Dubai International Financial Centre, to position the emirate as a hub for digital technology adoption and promote a culture of innovation, both of which are central to us in shaping the digital future of the DFSA," said Al Awadhi.
The two organisations will also jointly promote transparency by forming governance rules and controls on the exchange of data while ensuring data confidentiality and privacy. The DFSA will also contribute to Smart Dubai's startup support initiative by establishing testing environments in the UAE for startups and entrepreneurs.
"The collaboration of public and private sector entities, specialised in all economic sectors, is central to achieving the smart city vision outlined by Sheikh Mohammed bin Rashid Al Maktoum, Vice President and Prime Minister of the UAE and Ruler of Dubai. The MoU with the DFSA will further accelerate the digital transformation by covering areas related to data science within the financial services sector," said Lootah.
Through the partnership, the DFSA will also promote the Dubai Paperless initiative to support the Dubai government's aim to become completely paper-free by 2021. Representatives of the two entities will meet regularly to discuss and outline plans to achieve these common objectives.