Dubai Crown Prince and Executive Council chairman Sheikh Hamdan bin Mohammed bin Rashid Al Maktoum has recently visited DEWA's Data Hub Integrated Solutions, MORO, a data hub that provides data centre solutions and innovative business services.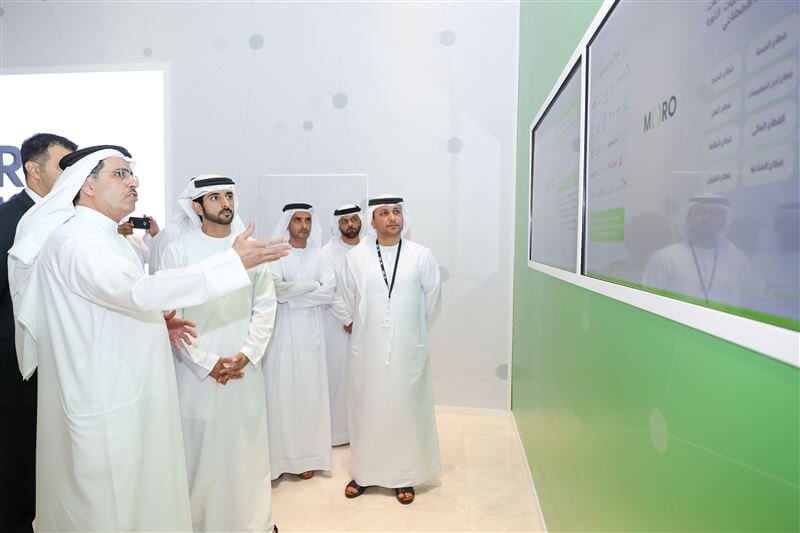 "Innovation is key for a bright future, and it is a key pillar of Dubai Government's future plans and efforts to become a global leader across sectors, secure sustainable resources, develop services and meet expectations," Sheikh Hamdan remarked during his visit.
Sheikh Hamdan affirmed that the UAE has gained a global reputation as a hub for innovation and creativity. He said that this approach is inspired by the vision of Sheikh Mohammed bin Rashid Al Maktoum, the Vice President, Prime Minister and Ruler of Dubai, that aims to achieve high levels of excellence in government services.
He added that, due to these efforts, Dubai has become one of the smartest and happiest cities in the world. Sheikh Hamdan pointed out that the emirate's success springs from its ability to keep pace with global changes, anticipate the future and best utilise innovative solutions.
"I am proud to visit this innovation hub that promotes Emirati talent and works to advance our commitment to provide world class services. This centre supports the government's smart transformation efforts based on enhancing quality, excellence and innovation," Sheikh Hamdan concluded.
The Dubai Crown Prince toured MORO's departments, and was briefed by Al Tayer briefed on the hub's integrated solutions that provide a new generation of services including digital transformation, cloud computing and data services.
Currently, MORO offers its services to over 22 international and local companies. Its partners include Dell EMC, Virtustream, SAP, Microsoft, General Electric, VMware, Ernst & Young and CISCO, among others.