The Roads and Transport Authority (RTA) has launched virtual assistants (e-support) for delivering inquiry and procedural services to employees through its intranet.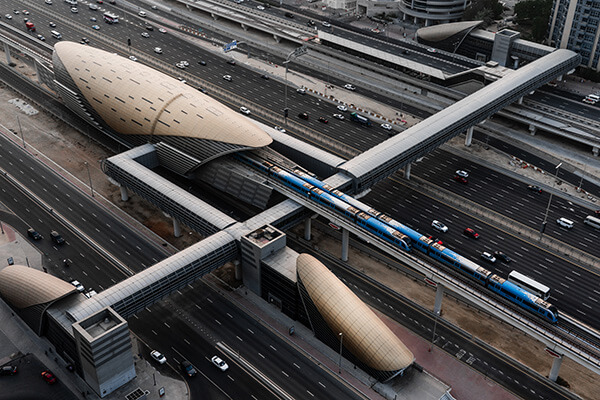 The Smart Services Department at Corporate Technology Support Services Sector developed the system in collaboration with the Human Resources and Development Department at Corporate Administrative Support Services Sector, RTA.
"The system reflects RTA's efforts to bring happiness to employees and apply artificial intelligence (AI) in delivering real-life services to internal and external clients. The introduction of the system is in line with the UAE Artificial Intelligence Strategy, Dubai Government smart drive, and RTA's digitisation strategy," said Ahmed Mahboub, executive director, Smart Services, Corporate Technology Support Services Sector, RTA.
"The virtual assistant enables employees to access information and obtain replies to their most frequent inquiries 24/7. The system is bilingual (Arabic/English) and uses artificial intelligence and machine learning technologies. It is also configured with the entire RTA services and systems."
Employees can log into the system via RTA's intranet and start getting replies to their inquiries. It can address matters related to career progression, promotions, transfers, leaves, vacancies, allowances, attendance, grievances, job performance, assessments and scholarships.
It can also respond to inquiries relating to the new salary scale endorsed by the Dubai Executive Council among other related issues.
According to the RTA, there are also plans to add new interactive services such as inquiry about leave balance, salary certificate and annual leaves among others.
The scheme has been developed using domestic human resources in keeping with the UAE Artificial Intelligence Strategy calling for training and qualifying Emiratis. The system uses artificial intelligence through Natural Language Processing (NLP) that eases the communication between humans and machine.
It will cut-short the time of putting calling employees on hold pending the collection of the required information, and ease the pressure on RTA's internal call centre. The technology is compatible with the needs of Dubai Smart Office and RTA's strategic goals (Advance RTA, People Happiness). It is part of RTA's ongoing efforts to ensure employees satisfaction and happiness.