Smart Dubai, in partnership with the Telecommunication Regulatory Authority (TRA) has launched UAEPASS, a National Digital Identity and Signature Solution for all citizens, residents and visitors, to access different federal and local online services.
The initiative comes in collaboration with Abu Dhabi's Smart Solutions and Services Authority; and the Dubai Electronic Security Centre (DESC) as strategic partner providing the underlying Digital Certificates contributing to safeguard UAEPASS, as well as DarkMatter Group.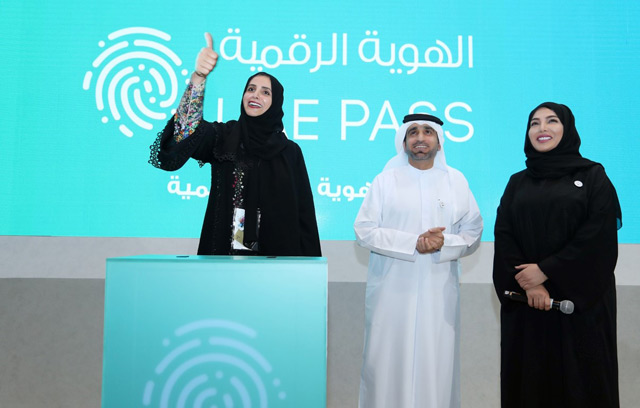 The announcement was made at a press conference during GITEX Technology Week 2018.
Dr Aisha Bint Bishr, Director General of Smart Dubai, attended the press conference, along with Hamad Obaid Al Mansouri, Director General of the TRA, Dr Rauda Saeed Al Saadi, Director General of Abu Dhabi's Smart Solutions & Services Authority, and Faisal Al Bannai, Founder and Managing Director of DarkMatter Group.
UAEPASS provides a single digital identity that allows the user to access services for both local and federal government entities, in addition to other service providers. The solution introduces mobile-based authentication to users who can simply validate their identity using their smartphone. It also allows users to digitally sign and validate documents, in order to minimise their visits to service centres to sign important and time-sensitive documents.
The project aligns with the UAE's directive to launch and implement national level projects, contributing to achieving the goals of UAE Centennial 2071, UAE Vision 2021, and future sustainable development. It also contributes to realising Dubai's Paperless and Blockchain Strategies, in addition to accelerating digital transformation.
Speaking about the project Dr Aisha said, "Eliminating paper transactions has been a leading objective for our strategies and initiatives at Smart Dubai."