The Artificial Intelligence (AI) Ethics Advisory Board – an initiative by the Smart Dubai – has recently convened for its second meeting for 2020, bringing together board members representing leading government and private-sector entities to explore plans for the upcoming period.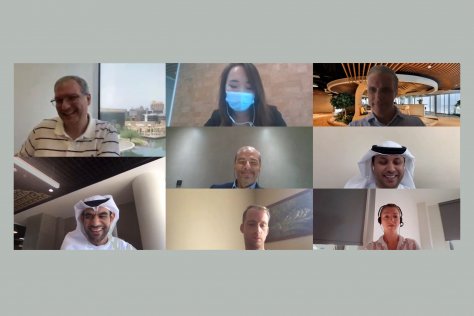 The Board was formed to steer the development and deployment of human-centred ethical AI, and to encourage fairness, transparency, and accountability in AI systems in Dubai. It was designed to create a multi-stakeholder collaborative platform and foster an ongoing dialogue, enabling board members to share knowledge and expertise around this complex technology, and to explore viable policy instruments that can more readily adapt to evolving AI technologies.
"Smart Dubai is continuously looking to develop and evolve our Ethical AI Guidelines and Self-Assessment Tool, originally launched in January 2019, to enhance government AI services and promote the adoption of Artificial-Intelligence-based solutions in the wider market. We constantly strive to ensure these embrace the latest global AI developments," said Younus Al Nasser, Assistant Director General of Smart Dubai and CEO of the Dubai Data Establishment.
"People's wellbeing and happiness are at the core of everything we do. This is especially important with a technology like AI that offers huge potential, but whose impacts need to be properly explained and accounted for as well.  With this in mind, we published the Guidelines to help build a safe and ethical smart city," he added. "Building on that, we formed the AI Ethics Advisory Board to explore practical applications and considerations of AI ethics in Dubai and offer strategic advice on how to regulate for responsible and trustworthy innovation in the AI field. Our ultimate goal, as always, is to establish Dubai as the world's smartest and happiest city."
The meeting was split into three main portions, the first of which was dedicated to exploring the results of the 'Request for Information' that Smart Dubai had conducted under the theme 'Practical, Ethical AI for Business and Societal Impact, in addition to outlining plans for the upcoming period. The objective was to understand the potential to codesign and test a set of diagnostic tools for use by Dubai's AI ecosystem. We aim for the tools to identify bias, ensure fairness and data privacy, and explain how complex algorithms work and influence decisions.  Smart Dubai received 18 strong proposals from various companies including global consultancy firms, niche AI companies, and start-ups incubated at universities.
Following a thorough review from the Smart Dubai team and feedback from the board regarding the proposals, a 'landscape survey' of government and business will soon be carried out in an effort to gather important data on the potential uptake of these tools, and to form a wider demand-side picture of the boardroom definition of AI, in-house AI skills, and the main current and future uses of the emerging technology. The findings of the survey – coupled with insight from a more focused, entity-level AI review, set to be conducted in collaboration with our partners – will form the basis of a new understanding of potential future regulations for this exciting emerging technology.
The first segment was followed by a presentation from multinational audit, assurance, consulting, and tax services provider PricewaterhouseCoopers (PwC) on AI Audit Practices, where a representative from PwC showcased AI audit practices, citing practical examples and experiences, and sharing views on how conducting review processes while developing AI powered products and services can inform the development of a regulatory framework for AI in Dubai.
The final portion focuses on Cybersecurity, led by Dr Marwan Al Zarouni, Member of the AI Ethics Advisory Board and Director of Information Services at Dubai Electronic Security Centre. Dr Al Zarouni presented the work that was done on contact tracing carried out in Dubai, offering information related to cybersecurity and ethics.
The first meeting of Smart Dubai's AI Ethics and Principles Advisory Board was held in March 2019. It followed on from the launch of the Ethical Principles & Guidelines for AI Implementation, announced in January 2019. The principles and guidelines aim to be an 'Ethical AI Toolkit' that allows AI users and providers to assess their offerings and to work on ensuring the highest levels of responsibility and good governance when developing AI applications and solutions.