Some of the world's leading experts will discuss artificial intelligence, machine learning and digital pathology, nextgen sequencing in cancer medicine and personalised cancer medicine at the upcoming sixth Oncology Conference in Abu Dhabi, UAE.
Organised by VPS Healthcare, the event takes place on October 11 and 12 at Jumeirah at Etihad Towers.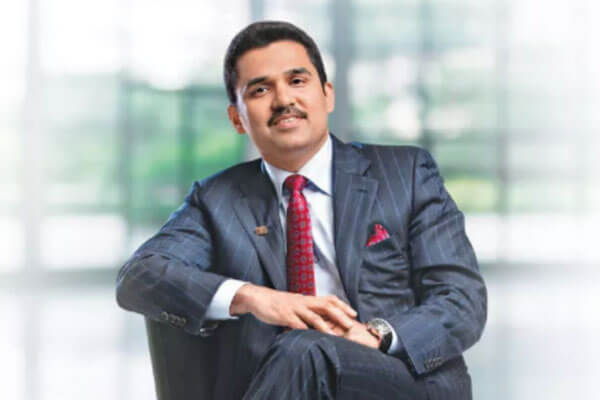 Experts from the United States will be presenting a range of scientific sessions focused on artificial intelligence, machine learning and digital pathology; next-generation sequencing in cancer medicine; personalised cancer medicine, challenges and opportunities; immunotherapy of cancer and more.
[To learn more about how artificial intelligence can transform the healthcare sector, register for TahawulTech.com's Power of 4: Fourth Industrial Revolution Forum | For more stories on success and business transformation through technology subscribe to our newsletter.]
According to WAM, specialists from The Mayo Clinic, MD Anderson Cancer Centre, Sanford Burnham Prebys Discovery Institute, Verily Life Sciences and Yale University are scheduled to speak at the conference.
The speakers include Dr. Robert Diasio, professor and director, Mayo Clinic Cancer Centre; Dr Stanley Hamilton, professor and head, Division of Pathology and Laboratory Medicine, MD Anderson Cancer Centre; Garth Powis, director, Sanford Burnham Prebys NCI-Cancer Centre; D Lynn Kirkpatrick, CEO of Ensyce Biosciences; Martin Stumpe and Dr Jason Hipp from Verily; and Dr Roy Herbst, associate director for Translational Research, Yale Cancer Centre, Yale University.
According to the Department of Health, cancer is the third leading cause of death in the emirate of Abu Dhabi, accounting for 16 per cent of total deaths.
Dr Shamsheer Vayalil, chairman and managing director, VPS Healthcare, said, "For this year's conference, we decided to bring some of the best experts in the field of cancer to the UAE capital. The goal behind this is to raise even greater awareness among the medical fraternity and general public, alike. These distinguished experts have dedicated their lives to finding solutions to combat this menace, and we believe they can significantly help the UAE in the battle against cancer."
Speaking about the theme of the conference, Dr Garth Powis, also a member of the Scientific Committee for the VPS Healthcare's Sixth International Oncology Conference, said, "About 4,500 new cases of cancer are reported each year in the UAE and, according to the World Health Organisation, the number of cancer cases in the Middle East region, including the UAE, is expected to double by 2030."
"Regular screening for cancer is of paramount importance. There is enough evidence to suggest that most cancers can be treated, and in some cases, be prevented. Be it breast self-exams, Pap smears, genetic tests, colonoscopies, there are various types of screenings available and people should be made aware of these, especially in the Middle East, as dedicated awareness programmes are lacking in this part of the world," he added.
Follow us on Twitter and LinkedIn, like us on Facebook to get daily updates on the latest tech news.