UAE-based digital transformation leader Injazat has unveiled its new Cyber Fusion Centre, expanding its cyber defence capabilities and portfolio of services.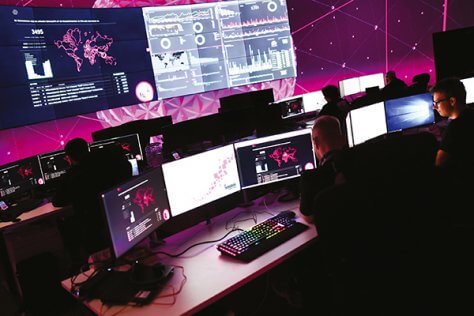 According to Injazat, the new facility is a first-of-its-kind in the region and will provide Abu Dhabi's Mubadala and its group of companies protection against data breaches and cyber-attacks.
Injazat's Cyber Fusion Centre has been designed to approach security in a holistic manner and to evolve beyond the conventional 'monitor and respond' model of most security operations centres. By embodying elements such as threat detection and response, in addition to intelligence sharing and analysis, the centre empowers businesses to gain a holistic overview of cybersecurity processes, in order to operate with greater awareness and efficiency.
Integrating behaviour analytics and machine learning, the Cyber Fusion Centre provides a proactive and unified approach to neutralise potential threats. The platform also leverages an artificial intelligence-based recommendation engine, which suggests remediation actions based on previous behavior patterns to reduce response times.
Injazat has also added additional highly skilled security analysts and engineers to its existing talent pool, to further boost operations within the Cyber Fusion Centre.
"Injazat has a long history of successfully supporting the critical and highly visible entities of the Abu Dhabi Government. Now we are taking our experience and knowledge to develop and deploy next-generation cyber capabilities and solutions for the region and beyond," said Khaled Al Melhi, CEO, Injazat.
The first phase of the project saw a number of leading companies onboarded onto the Cyber Fusion Centre with an additional group of eight companies scheduled to begin receiving services within 2020.
"With the launch of the Cyber Fusion Centre, we are bringing our customers' IT security operations under one roof, thereby providing a holistic overview of processes for increased efficiency and awareness," said Al Melhi .
Injazat is leveraging its successful track record of supporting business critical services. The company is applying the knowledge and expertise it has built up to develop and deploy next-generation cyber capabilities and solutions.
Once the second phase by the Centre is completed, Injazat will then expand its services to the wider UAE market within the third quarter of 2020.