Artificial intelligence (AI) and Robotic Process Automation (RPA) are the most prominent technologies on their boardroom agenda, according to senior executives in the MENA region.
According to a recent report by EY, 53 percent of decision-makers in the region believe AI and RPA are among their top priorities. Meanwhile, in consumer-facing sectors, automation is the leading technology focus in MENA.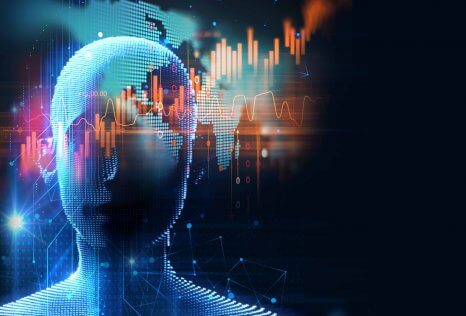 The EY report 'The power of intelligent automation: Making customer interaction smarter in the GCC', identifies government services, retail and financial services as the three key customer facing sectors that are using intelligent automation drive efficiencies, using the resulting capacity to create new value, improve customer experience, and support product and service innovation.
The study also noted that GCC Governments are mandating their departments to use intelligent automation to drive efficiency, inject innovation into the economy, and improve citizen, resident and tourist satisfaction by providing fast and efficient public services.
Within the GCC, Dubai has been named as the most advanced city in terms of the automation of public services delivery.
Firas Qoussous, MENA Government and Public Sector Leader, EY, said, "We are seeing GCC governments linking the use of AI to major strategic objectives. This approach has the advantage of building synergies into planning from the beginning. It focuses primarily on improving the customer or citizen experience, with cost-cutting being a consequence of automation rather than the main aim of the program. However there are still relatively few live projects and collaboration with the private sector will be key to delivering results. Governments must focus on building home-grown data science talent to improve service efficiency and fuel private sector innovation."
In the retail sector, RPA has the ability to build the foundation for an improved digital customer experience, but making customer interaction smarter will require more predictive analytics that leverage AI.
"The potential is huge for RPA and AI to help GCC retailers improve customer interaction through real-time, location-based customized offers, and opportunities to cross-sell in store and online," said Ahmed Reda, MENA Consumer Products & Retail Sector Leader, EY. "Twenty-first century buying will revolve around AI, voice, mobile, drones and self-driving delivery vehicles, while shopping will be all about experience."
The EY study also highlighted that financial services leads in the implementation of intelligent automation technologies.
Banks are utilising their up-to-date storage of data to provide end-to-end services for customers, with seamless connectivity between channels, and partnerships with other providers to enable immediate payments or loan processing.
The current extent and maturity of intelligent automation implementation may vary broadly between and within sectors, but the pace of change in the region has accelerated enormously this year as companies look to new technologies and collaborations that will help them address changes in customer behaviour.
The report also highlighted that as companies move into rapidly emerging predictive technologies, they need to review and address information security, data privacy and ethics, the report highlights.
Both public and private sector organizations will need to develop their own data governance models and develop ethical guidelines on how customer data is used in order to manage reputational risk.