An average of 23,000 Android devices are being reported lost or stolen per month, according to the latest figures from Kaspersky Lab's Anti-Theft feature in its Kaspersky Internet Security for Android.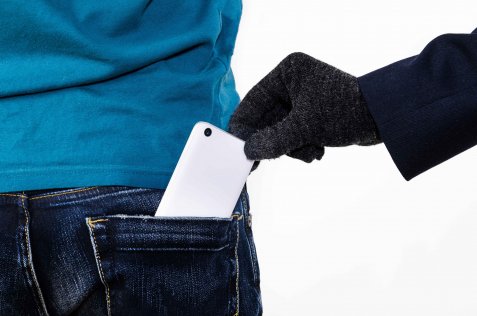 With the holiday season is upon us millions of people are getting ready for a trip abroad, noted Kaspersky Lab. And while they are on holiday, many will be taking the opportunity to capture precious memories of their time away.
In fact, according to Kaspersky Lab's consumer research, one-in-eight (13 percent) in the UAE say photos and videos of their travel are the most important forms of data on their devices, with this type of data trumping all others. However, in additional research by the company, 22 percent said that if they lost their devices, or had them stolen, they would never be able to replace those precious holiday photos.
With photos of travel being rated the most important to users, out of all other data stored on their devices, Kaspersky Lab is today warning people to treat their precious holiday snaps with care, by properly protecting the devices they are captured and stored on across the summer season. Otherwise, their photos may join the ranks of the lost and stolen.
Another study by Kaspersky Lab has shown that overall, nine percent of people in the UAE have lost a device or had one stolen. That also applies to 4 percent of people around the world. What's more, for over half (57 percent) of those people, it's Android devices that were affected, followed by laptop computers (29 percent) and Apple iPhones (21 percent). Worryingly for consumers, on average a lost or stolen device can cost $485 to replace.
Dmitry Aleshin, VP for Product Marketing, Kaspersky Lab, said, "These figures indicate the scale at which devices are going missing – especially as the 23,000 figure only tells us about Android devices with the Kaspersky Lab Anti-Theft feature switched on! At this time of year, it's important to consider how to safeguard devices from danger. With Anti-Theft protection being so simple to use and so easily available, our advice to all users is to consider protecting their devices and to have a safe and secure summer."
With simple and effective anti-theft tools available, consumers now have the chance to turn on their device's alarm if it gets lost, lock and locate their device remotely, or even take a secret mugshot of the culprit if their device has been stolen. Yet despite the risks, and the availability of these security options, Kaspersky Lab research shows that only 25 percent of people surveyed in the UAE are currently taking advantage of anti-theft features to help protect their devices.
Kaspersky Lab's Anti-Theft feature in Kaspersky Internet Security for Android prevents a user's data from being accessed should their device be lost or stolen. It does this by, for example, allowing a user to lock and locate a device remotely if it's lost, turn on their device's alarm even if the sound is switched to silent mode, and more.