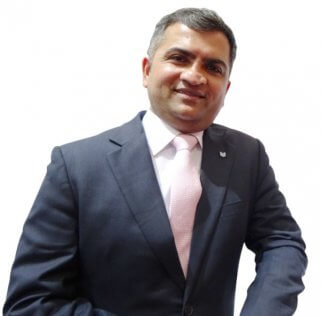 Canon Middle East (CME) has signed a distribution agreement in Jordan with Logicom, a regional distributor of technology solutions and services.
As part of the agreement, Logicom Jordan will distribute and promote Canon's comprehensive consumer product portfolio of photo, video and B2C printing solutions to the entire Jordanian market.
Canon is already present in Jordan through its long-standing partner United Electronics Company (UEC), and the recent agreement with Logicom will further expand Canon's reach nationwide and position Canon as the imaging leader in the Jordanian market.
"For 80 years, Canon has been at the forefront of new imaging technologies, supported by our strong research and development capabilities, which has led us to be leaders in the imaging industry. Jordan has been an integral part of our growth and a strategic market for Canon Middle East. Through our local partnerships with UEC and Logicom, we aim to become closer to our customers in Jordan and continue strengthening our presence," said Venkatasubramanian Hariharan, B2C Business Unit Director at Canon Middle East.
The partnership with Logicom will help increase channel coverage and support the vertical integration of Canon's solutions, co-selling alongside partners and creating dedicated marketing campaigns. In addition, dedicated Logicom teams will be on hand to provide technical presales support as well as training programs for customers.
Murad Mutawi, General Manager of Logicom Jordan, said of the agreement, "We are proud to partner with Canon. With the company's comprehensive product portfolio of photo, video and printing solutions, we are confident that our network of committed channel partners will play a key role in increasing the presence of the Canon brand and its solutions in Jordan."