Apple started rolling out the new Apple Card to a few of its customers yesterday ahead of its launch at the end of the month. Here's all you need to know about the tech-giant's latest product.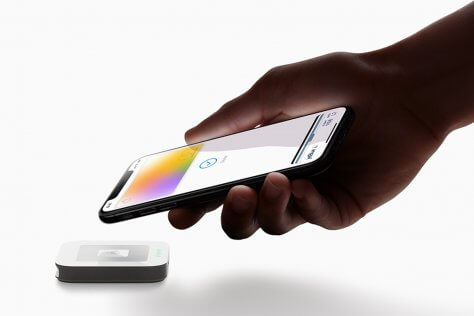 A lucky few who signed up to be notified once Apple Card would be available, woke up to a pleasant surprise yesterday as they were granted access to the new credit card.
Similarly to any other card, iPhone owners would add to your Apple Wallet, the card lives inside the app and works as a contactless payment system. Users will be able to request a physical titanium card, although Apple discourages this. Apple will offer 3 percent cash back on any Apple product, including in-store and App Store, purchased with the card using the iPhone, as well as 2 percent cash back on any other purchase. However, using the physical version of the card will give users an "infinitesimal" one percent cash back on purchases. The cash reward will then be available almost immediately, and a one to three-day transfer to your bank will be free. The card is backed by Goldman Sachs and Mastercard, and interest rates will fall between 12.99 and 23.99 percent, similarly to many other credit cards.
The easy-to-use interface will show users specific details regarding each purchase, using a color-coded system.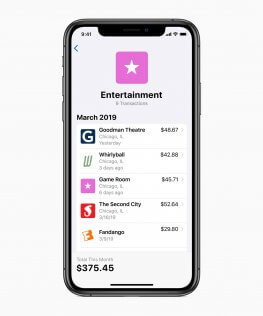 What about security?
The physical card won't have a number or CVV on it – "one less thing to worry about" according to Apple Card's Privacy and Security page. The card is also very easy to block in case of lost, as users will be able to do so directly on Apple Wallet.
Each purchase can be authorised using Face ID or Touch ID, making the authorisation process unique to the iPhone owner. After that, the system will create a one-time-use, dynamic security code specific to each transaction which will be sent to the point-of-sale terminal along with the Device Account Number to verify the transaction.
Users will also be able to make purchases without using Apple Pay, and this is where Apple has probably implemented the most useful feature of Apple Card when it comes to security: users will be able to generate a new "virtual card number", which is not the physical card number nor the Device Account Number mentioned before, any time they want in a matter of seconds. Thanks to this, a new number can easily be generated in case the old one is shared with someone the users might deem untrustworthy.
Apple also ensures that although Goldman Sachs will use user's data to operate Apple Card, they won't be able to share it or sell it to third parties for marketing or advertising. Moreover, Apple itself won't retain transaction data, which will instead be solely stored in the Wallet app.
Considering the ease-to-use, security and undeniable sleek interface and card look, it's easy to understand why the card was received so well when it was announced back in March.
In short, your wallet is just the next thing to become obsolete due to Apple's bid to replace everything you carry around with your iPhone.