Apple has announced the temporary closure of all of its stores outside of Greater China, including those in the UAE, until 27th March as a precaution against the spread of the coronavirus.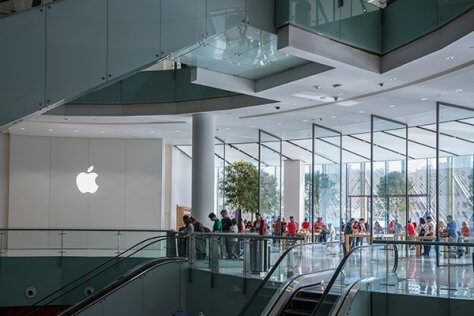 The websites for Apple's Dubai Mall, Mall of the Emirates and Yas Mall in Abu Dhabi are all showing that the outlets are 'temporarily closed.'
In a statement released by Apple CEO Tim Cook, he said, "What we've learned together has helped us all develop the best practices that are assisting enormously in our global response. One of those lessons is that the most effective way to minimise risk of the virus's transmission is to reduce density and maximise social distance. As rates of new infections continue to grow in other places, we're taking additional steps to protect our team members and customers.
"We will be closing all of our retail stores outside of Greater China until March 27. We are committed to providing exceptional service to our customers. Our online stores are open at www.apple.com, or you can download the Apple Store app on the App Store. For service and support, customers can visit support.apple.com. I want to thank our extraordinary Retail teams for their dedication to enriching our customers' lives. We are all so grateful to you."
The Apple CEO further noted that the organisation adopted "flexible work arrangements worldwide outside of Greater China." The statement also highlighted that all of the company's hourly workers will continue to receive pay in alignment with business as usual operations.
The company will also be expanding its leave policies to accommodate personal or family health circumstances brought by COVID-19 — including recovering from an illness, caring for a sick loved one, mandatory quarantining, or childcare challenges due to school closures.
To date, the number of confirmed cases in the Emirates to 86 (63 of them are active), while the number of recovered cases has gone up to 23.