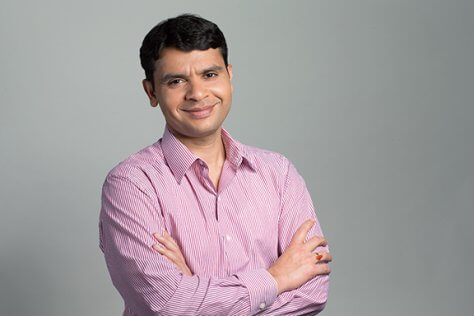 Cohesity has formed a strategic collaboration with Amazon Web Services (AWS) to address the growing customer need for data management that is flexible, available, scalable, and reliable.
Under the partnership, the two companies will bring to market a modern Data Management as a Service (DMaaS) offering unlike any other on the market today.
The DMaaS solution is designed to provide enterprise and mid-size customers with a radically simple way to back up, secure, govern, and analyse their data, all managed directly by Cohesity and hosted on AWS.
"AWS is delighted to establish a strategic collaboration with Cohesity as we share common goals — helping customers lower costs, become more agile, innovate faster, and do more with data," said Doug Yeum, Head of Worldwide Channels and Alliances, Amazon Web Services, Inc. "Working with Cohesity, we are charting a new course in how data is managed in an as a service model, leveraging disruptive, modern data management capabilities from Cohesity, and industry-leading cloud services from AWS."
As part of the strategic collaboration, Cohesity and the AWS Partner Network (APN) are investing in resources to design the DMaaS solution on AWS and to engage in joint go-to-market activities. Additionally, Amazon has made an equity investment in Cohesity.
"This collaboration between Cohesity and AWS shows a continued commitment to bringing data management solutions to enterprise and mid-size customers that provide unmatched simplicity, flexibility, and reduced total cost of ownership," said Mohit Aron, CEO and Founder, Cohesity. "Cohesity and AWS are also focused on helping customers derive value from data. Through AWS, customers can access a wealth of AWS services, including Amazon Macie, to help customers meet compliance needs, and Amazon Redshift for analytics. We are thrilled to collaborate with AWS and look forward to ushering in a new era in data management for customers globally."
The foundation for this new DMaaS solution is Cohesity Helios, a proven SaaS-based data platform that currently serves more than 1,500 customers. Today, Helios empowers customers to see, manage, and act on their data globally across environments which they manage. Moving forward, customers will also have the option to use Helios to do the same for data that resides in a Cohesity-managed environment.