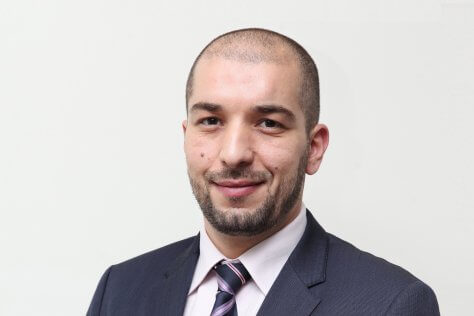 Nasser El Abdouli, Director of Channel Sales for the Middle East, Turkey and Africa, F5, discusses the challenges faced by enterprises in the multi-cloud era.
Many enterprises today are well underway in their journey to the cloud.  They are adopting cloud-based applications, platforms, and services to achieve greater flexibility and faster delivery times in an app-driven world. Currently, a heterogeneous mix of application architectures is the norm, making the era of multi-cloud the new reality.
According to F5's latest State of Application Security (SOAS) report, the EMEA region is leading the charge for per-app cloud strategies, with 88% of surveyed organisations now leveraging multi-cloud environments. However, it also found that many are still struggling to provide security parity across all application environments. Among the primary concerns include applying consistent security policies across all applications (30% of respondents), safeguarding against emerging threats (28%), and migrating applications between clouds and data centers (28%).
Organisations need to understand that every application is unique and serves a specific function, such as finance, sales, or production. Each will have end users that scale from less than a hundred to into the millions. And each has a different risk exposure that can span from a breach being simply embarrassing to costing the business billions of dollars' worth of damage.
That's why it is imperative to have application services that span multiple architectures and infrastructures. This will ensure consistent – and cost-effective – performance, security, and operability across the entire application portfolio.
F5's advanced app services provide the increased performance, visibility, and security that business-critical apps require.
We also deliver broad, integrated support across cloud platforms and tight integration with the tools you already use in your CI/CD pipelines. That means organisations are consistently supported, whatever their cloud journey looks like.
With F5, organisations can standardise their cloud deployments, allowing them to make a strategic investment that sets them up to be successful no matter what cloud they choose, public or private. This also enables them to deal with the complexity and diversity of services across multiple cloud providers.
Ultimately, F5 solutions can provide today's enterprises with the freedom to migrate existing apps with the same data path visibility, security, and management as well as build new cloud-native apps quickly.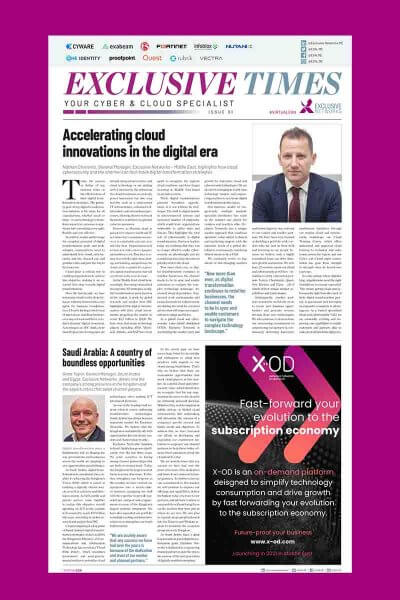 Our robust and long-standing market capabilities, with the addition of NGINX and Shape Security, enable us to deliver the most comprehensive set of application services in the market. More importantly, we can flex to whatever cloud is needed for the job, including virtual machines, container-native, SaaS, and purpose-built hardware. Furthermore, with Exclusive Networks as one of our key partners in the region, we are confident that their strong track record and expertise will powerfully enhance our go-to-market strength.
Looking ahead, we believe that application portfolios will become even more anthropomorphic as artificial intelligence and automation become more sophisticated. We see a future where an application, like a living organism, will naturally adapt based on its environment. A combination of application services, telemetry and automation will enable it to grow, shrink, defend, and even heal itself as needed. This evolutionary shift applies to the born-in-the-cloud, digital-native organisations as well as established companies with a complex mix of traditional and modern architectures.