Cybersecurity solutions provider Bitdefender protecting has announced its participation in the 39th edition of GITEX Technology Week, to be held in Dubai, UAE, from 6th to 10th October.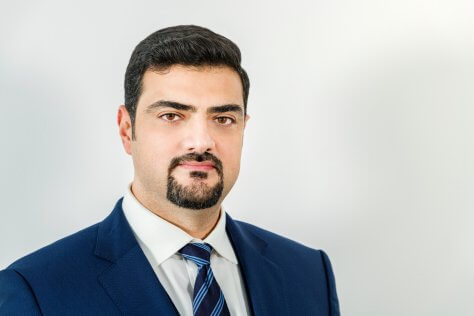 Through a mix of live demonstrations and hourly presentations at the stand, at GITEX, the company will highlight how Bitdefender Network Traffic Security Analytics (NTSA) utilises network traffic to provide an effective threat and breach detection solution, improving the security posture of IoT infrastructures.
What makes Bitdefender NTSA unique is the cloud threat intelligence from 500 million sensors deployed globally, the proprietary machine learning and behavior analytics used to detect network traffic anomalies early in the attack cycle, and the automated alert triage to provide context and facilitate incident response.
The company will also showcase how Bitdefender GravityZone can offer organisations an end-to-end breach avoidance platform across endpoint, network and cloud, enabling them to protect both IoT and IT infrastructures by yielding complete visibility on security-relevant events across both environments, and providing the tools to respond proactively, before an attacker can establish a presence in the infrastructure.
To further highlight the challenges around IoT security and advise Middle East organisations on how best to secure their infrastructures, Bitdefender will host a 25 min presentation in the X-Labs area titled 'Defending IIOT: From Stuxnet to Trisis — 10 years of industrial cyberattacks'. Led by Bogdan Carlescu, cybersecurity evangelist at Bitdefender, the presentation will highlight the evolution of industrial attacks between the two milestones, Stuxnet and Trisis. During the session, Bogdan will also lay out Bitdefender's predictions for 2020.
Tarek Kuzbari, regional director, Middle East, Bitdefender, said, "As a cybersecurity community, I believe we have a duty of care to serve as advisors to regional governments and businesses, particularly when it comes to newer technologies like IoT. We need to educate them on the latest threats facing their organisations, understand their pain points and most importantly, work with our partners to offer them solutions that will make the best sense for their business, rather than ours. GITEX gives us a wonderful opportunity to do just this and along with our visiting EMEA executives, local team and key channel partners, I look forward to highlighting how the Bitdefender portfolio of endpoint, network and threat intelligence solutions, can help regional organisations protect their most critical assets."
At GITEX 2019, Bitdefender can be found in Sheikh Rashid Hall, Stand SR-E2.