Dubai Electricity and Water Authority (DEWA) has signed an agreement with Etisalat to provide discounts and offers to its customers through its DEWA Store.
As part of the agreement, the promotions will be launched in DEWA's smart application in cooperation with a number of public and private sector companies, the first of its kind among UAE government organisations.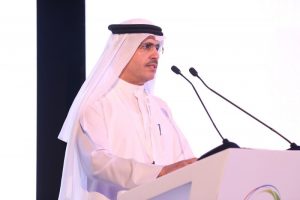 This is part of DEWA's efforts to provide value-added services that help improve customers' happiness.
"In line with our wise leadership's vision and guidance to improve government services, and to achieve the UAE Centennial 2071, which strives to position the UAE as the best country in the world, and Dubai as the happiest city in the world, we are delighted to add Etisalat Group to our list of companies that offer special deals and discounts to DEWA customers through our integrated DEWA Store," said Saeed Mohammed Al Tayer, MD & CEO of DEWA.
"This agreement is part of DEWA's efforts to consolidate its position as part of every community member's life, catering to their needs and exceeding their expectations to ensure satisfaction by providing value-added services, and contributing to enhancing everyone's happiness."
The launch of DEWA Store came after surveys of customers, partners, and community members and employees, and recommendations about the services offered by DEWA and the value-added services it can provide. This supports the happiness and satisfaction of everyone involved.
"We are delighted to be working in partnership with DEWA to promote and make the availability of Etisalat eLife and mobile products and services across a wider partner base," said Saleh Abdullah Al Abdooli, Group Chief Executive Officer of Etisalat Group. "This will give DEWA and our customers the flexibility of purchasing our services at their convenience at more locations across the country. This partnership is in line with Etisalat's corporate strategy focused on 'Driving the Digital Future to empower societies' enabling our consumers with solutions and services on this digital journey. Etisalat works closely with its partners to provide a digital experience on various platforms empowered by our robust network and infrastructure across the country."
The store also encourages DEWA's customers to use the smart application, which supports iOS and Android, and offers all of its services around the clock without having to visit DEWA Customer Happiness Centres.