Pure Storage has announced that it will showcase its vision for the future of infrastructure—a Data-Centric Architecture.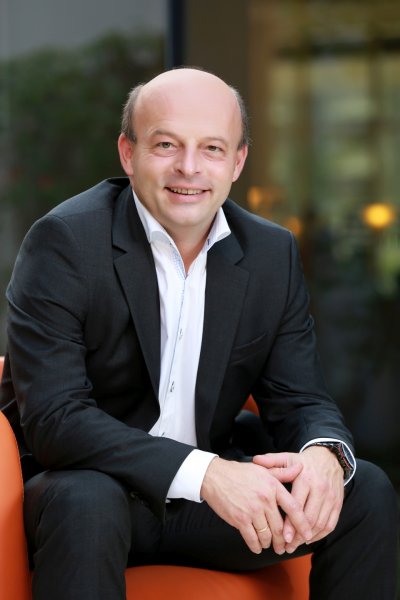 According to the company, a Data-Centric Architecture enables customers to keep applications in place while technology is built around it, and fundamentally transforms data center design with the data as its core element.
GITEX visitors will get the opportunity to see how Pure is enabling customers to leverage their most important asset, their data, by providing solutions that are effective, efficient and evergreen.
With the rise of machine learning and artificial intelligence (AI) technologies, data has shifted from being an informational asset to the core of innovation.
According to a survey conducted by MIT Technology Review and commissioned by Pure Storage, an overwhelming 82 percent of leaders in the Middle East & Africa (MEA) region, say that AI will give them more time to think creatively about business challenges. But while 80 percent believe that technology can help them develop new propositions for customers and sell more effectively, more than half (58 percent) cite access to technology as the primary barrier to adoption of AI.
"Today's infrastructure wasn't built from scratch to implement a cohesive data strategy—typically it was built over time, often project by project and is most likely fragmented, and not very cloud-like in its lack of simplicity and agility. Modern organisations operate in a world of rapidly evolving applications, where future success is predicated on deriving intelligence from data to achieve competitive advantage and growth. This requires a modern foundation purpose-built to optimally store, share, and ultimately analyze data in a multi-cloud world," said Christian Putz, Director, Emerging, EMEA at Pure Storage.
Pure will demonstrate a host of new data-centric solutions for enterprises at every stage of their lifecycle including the new FlashArray//X product line; FlashBlade; AIRITM (Artificial Intelligence Ready Infrastructure) and AIRI Mini; and FlashStack.
"Since our inception, we've been at the forefront of storage innovation, and have moved first to disrupt the market time and time again. In the 2018 Magic Quadrant for Solid State Arrays, Gartner not only recognized us as a leader for the fifth consecutive year, but importantly, positioned us highest to the right on the completeness of vision axis and furthest on the ability to execute axis in the Leaders quadrant. With our latest all-NVMe and purpose-built AI solutions, we continue to lead the industry. I look forward to sharing our vision and expertise with customers and partners at GITEX," said Putz.
To check out the latest solutions and to learn how Pure can help you gain the data-advantage, please visit Pure Storage in Hall 6, Stand A7-10.