Business France, the national agency supporting the international development of the French economy, is once again hosting the French Tech Pavilion at the 38th annual edition of GITEX.
This year, tourism and ticketing platform Amadeus will be the official partner of the French pavilion. It will reward the most innovative French exhibitor.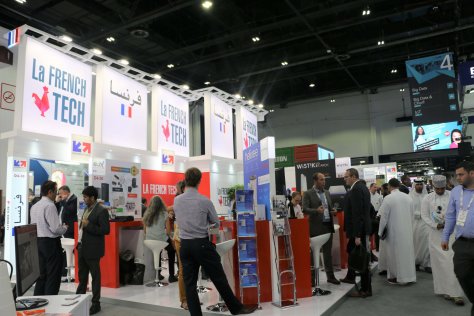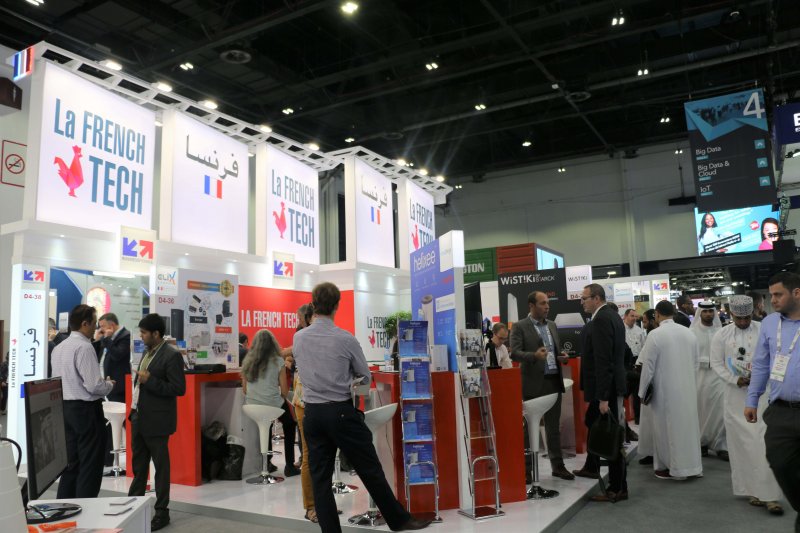 In the top 5 of the most innovative country in the world, France is reinforcing its commitment to support regional initiatives such as the "Smart City" projects by bringing leaders in French technology to the exhibition.
Business France will also introduce several French tech startups who will be present for the first time and looking to connect with other GCC techies.
French tech companies exhibiting at GITEX will be presenting their latest designs and inventions in relation to the Internet of Things, artificial intelligence, LIFI, and Fintech. There will also be a section dedicated to Blockchain and open source, such as Linagora and its Open Source Personal Assistant, Two-i and its emotion analysis and behavior prediction tools, Dejamobile and its contactless payment management software, Sowhen and its digital production and creation studio, and Foxynerds Studio for the analysis of emotions.
"GITEX is one of the key events that we encourage French Tech companies to take a part in annually as it is a great way to strengthen their presence in the region. Several instrumental meetings have been organised on this occasion with potential partners from the UAE, KSA and Egypt. We look forward to welcoming visitors to the pavilion where our exhibitors will get a chance to interact with them at the reception area," remarked Christelle Peyran, regional head, Tech Division at Business France Middle East.
According to the UN, France is number one in Europe and the fourth globally in cultivating technology. It also ranks third globally as a leader in open data. French technology is also highly reputed and visible in the UAE, with the French Tech Hub in Dubai celebrating its second anniversary this year.
Among the French exhibitors GITEX visitors should watch out for include:
WinSoft International, an innovative International software publisher. Its know-how is to localize software for the MENA market that supports the special characteristics of Arabic and right to left languages. Winsoft partners with FileMaker, an Apple subsidiary, which provides everything you need to streamline workflows and solve faster your ever-changing challenges. You can design and create custom apps for your business, share them so your teams can work anywhere, and integrate your apps with software services and iOS devices.
GITEX visitors can also view technologies from Pikcio, a company which has developed a customer data exchange platform on its own custom built, fully GDPR compliant blockchain, that seamlessly solves issues such as increasing processing costs and time as well as poor customer satisfaction and ROI. Pikcio is able to offer 100 percent digital native solutions for every organisation facing complex processes to collect, verify and exchange customer data.
The French pavilion will be located Hall 4 at Dubai World Trade Centre from 14th to 18 of October.