Sharjah Entrepreneurship Center (Sheraa) and Liv., the digital-only lifestyle bank by Emirates NBD, have teamed up to educate UAE youth and jump-start their entrepreneurial journey with a workshop series recently.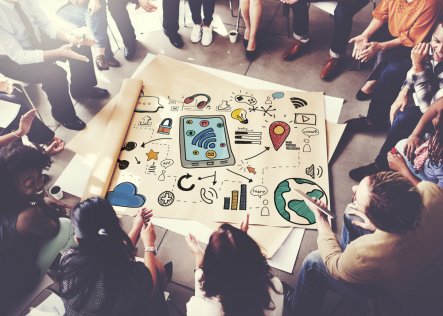 The initiative, which was organised at the Youth Hub in Dubai, was aimed at providing aspiring entrepreneurs with the tools and support necessary to build a solid foundation for their startups.
Najla Al Midfa, CEO, Sheraa, said, "At Sheraa, we believe it is vital to provide key skills to young, aspiring entrepreneurs, as they form the building blocks of the future of the entrepreneurship ecosystem. Sheraa's partnership with the youth-driven Liv.  is part of these ongoing efforts, and we are excited to be working together to inspire and mentor those at the early stages of building their start-ups."
Attendees were encouraged to identify tech-enabled solutions for existing real-world problems, to equip them with the skills required to make effective and informed business decisions.
The nine-part workshop series took place over a course of three weeks, with six entrepreneurship workshops, a financial literacy workshop, a marketing disruption workshop and a talk by an experienced startup founder.
Jayash Patel, Head of Liv. said, "As the UAE's largest digital-only bank focused on millennials, Liv. is committed to building financial literacy among its customer base and empowering them in their journey towards financial wellness. We are proud to support Sheraa in its mission to promote entrepreneurship among UAE youth, and we hope this workshop series will equip aspiring entrepreneurs with the necessary skills and tools to build successful business ventures."
The workshops were free-to-attend. Upon close, participants were given a digital certificate of completion on behalf of Sheraa and Liv., and also gained access to Sheraa's "From Idea to Startup" series, a monthly event in which speakers share their entrepreneurial journeys.