Dubai-based technology firm Arrow Labs has ventured into the US market with its innovative technology, MIMS – a field workforce management software designed to improve performance, efficiencies and organisational revenue.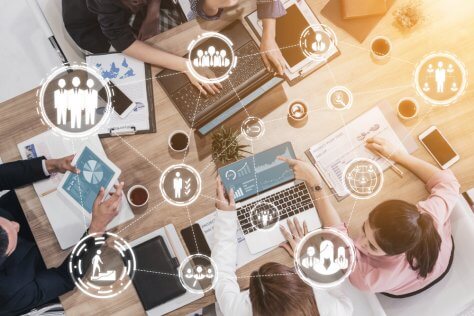 According to the firm, MIMS has successfully disrupted industries such as logistics, hospitality, facility management, security, emergency response, maritime, aviation and transportation, across a number of regions. Paired with its wearable and IoT devices, the product enables operations managers to assign tasks, monitor employees and respond on critical matters – all in real-time and on the move.
Their MIMS Watch, dubbed the "corporate Apple Watch", provides benefits such as allowing field resources to capture important information and execute tasks while supporting calls, audio files and video streaming.
The company's entry into the US has been met with noteworthy response, particularly from the city of Chattanooga, which is in the process of laying out its ambitious tech-driven plans to digitize its municipal workforce.
In a recent meeting between Mayor of Chattanooga, Andy Berke and CEO of Arrow Labs, Rami Darwish, potential digitalisation plans for the city were discussed, pertaining to wearable technology, machine vision, data analysis and management of the city's field assets.
Andy Berke, the Mayor of Chattanooga, stated, "We're always looking for ways to advance what we do with technology, and we are excited to explore Arrow Labs' technology and the value it can add to our workforce, businesses and subsequently, the lives of our people."
Rami Darwish, CEO, Arrow Labs, said, "It is very impressive to witness the technology initiatives that are being undertaken by Mayor Berke and the city of Chattanooga. It is highly encouraging to learn about the future plans of this tech-driven city, and we're committed to exploring all the possible ways Arrow Labs can help contribute to its success."