Dubai-based business and technology solutions provider emaratech has announced its participation at the upcoming GITEX Technology Week.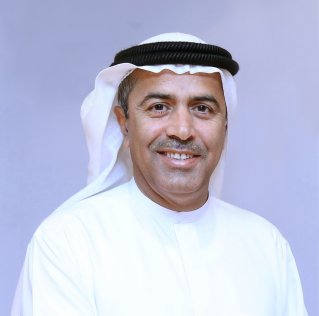 As a participant at the show for over 10 years, emaratech believes that GITEX is the ideal platform to showcase its latest technology innovations aimed at enabling the smart transformation of government firms.
Thani AlZaffin, emaratech General Director and Board Member, emaratech, said, "The tech industry is always rife with developments and innovations. GITEX, being the biggest technology show in MENA and South Asia, is an ideal platform for emaratech to showcase its ongoing technology innovations and mainly the smart solutions that help Governments reach their objectives. Moreover, emaratech's smart products and services contribute in achieving the wise vision of Sheikh Mohammad Bin Rashid Al Maktoum, Vice-President and Prime Minister of the UAE and Ruler of Dubai, which is leading Dubai at an accelerated pace to set a global model of future cities."
At the show emaratech will highlight offerings such as airport solutions, which include Pre-Clearance Process, a next-generation border control system that the company has rolled out across most of Dubai airport terminals. It reduces the average time to get through border control by five seconds enabling better passenger experiences.
The company will also feature its Smart Corridor solution, a smart passage used by passengers to ease and speed travelling process for them by integrating the immigration traveling process with the police Security check.
Smart Corridor (SC) is an integration between Iris on the Move and Pre-Clearance systems where Passenger's information is processed prior to their arrival to the airport and all immigration business rules are checked and confirmed which enable them to travel using only Iris verification without the need to present any travel documents.
The tech firm will also showcase its Smart Gates. emaratech, being the GDRFA technology partner, completed the installation of multimodal biometric Smart Gates which can identify a traveller by either their passport, Emirates ID, e-gate card or a QR barcode generated via a smartphone app. A total 127 smart gates will be available by end of this year across all the terminals of Dubai Airports, reducing average transaction times from minutes to under 10-15 seconds.
Furthermore, emaratech will also feature DubaiStore.com, an online marketplace for all licensed businesses in the emirate of Dubai. It is a government initiative under the operational control of Digital Economy Solutions – a joint venture between Department of Economic Development of Dubai (DED) and Emaratech – DubaiStore is unique in concept and design, and focuses primarily on promoting businesses, with zero possibility of direct competition between it and the sellers.
Lastly, the company will showcase noqodi, a payment solution providing you a safe digital wallet. It is a comprehensive, technologically advanced payment gateway system that provides complete automated collections, reconciliation and settlement services, engineered and empowered by emaratech.