Technology unfolds sheets of innovation every day which changes the course of action for companies in the long run. To bridge this innovation gap, at this GITEX Finesse along with its partner Netcetera will showcase blockchain and digital transformation solutions.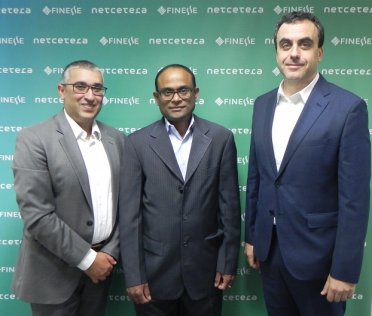 Finesse, over the past few years, observed how digital transformation has paved its way and significantly impacted how businesses flourish, enhance their skill sets and improve customer engagement. To help these businesses traverse their path of success, Finesse strives to bring customised digital solutions to match the demands and needs of their customers using blockchain technology.
Sunil Paul, Co-Founder & COO, Finesse, "We are excited about hosting Netcetera as their Strategic Digital Partner for GITEX 2018. The partnership with Netcetera will further enhance our digital portfolio and we will be showcasing our business solutions for Analytics, Blockchain & RPA to our visitors at our booth 709, Hall No.7."
"Netcetera has been working extensively on exploring the potential of blockchain technologies in solving business challenges. This is a strategic partnership for us. Together with Finesse we will be able to apply our blockchain solution to the right business through our new product n-blocks", says Kiril Milev, Managing Director at Netcetera Middle East. n-blocks is harnessing the power of blockchain to revolutionise document handling and service delivery for governments and businesses. It has been designed to offer exceptional security, cost-efficiency, scalability and adaptability.