Formula 1 has launched the first-ever crowd-sourcing competition to encourage new ways for fans to engage in the sport.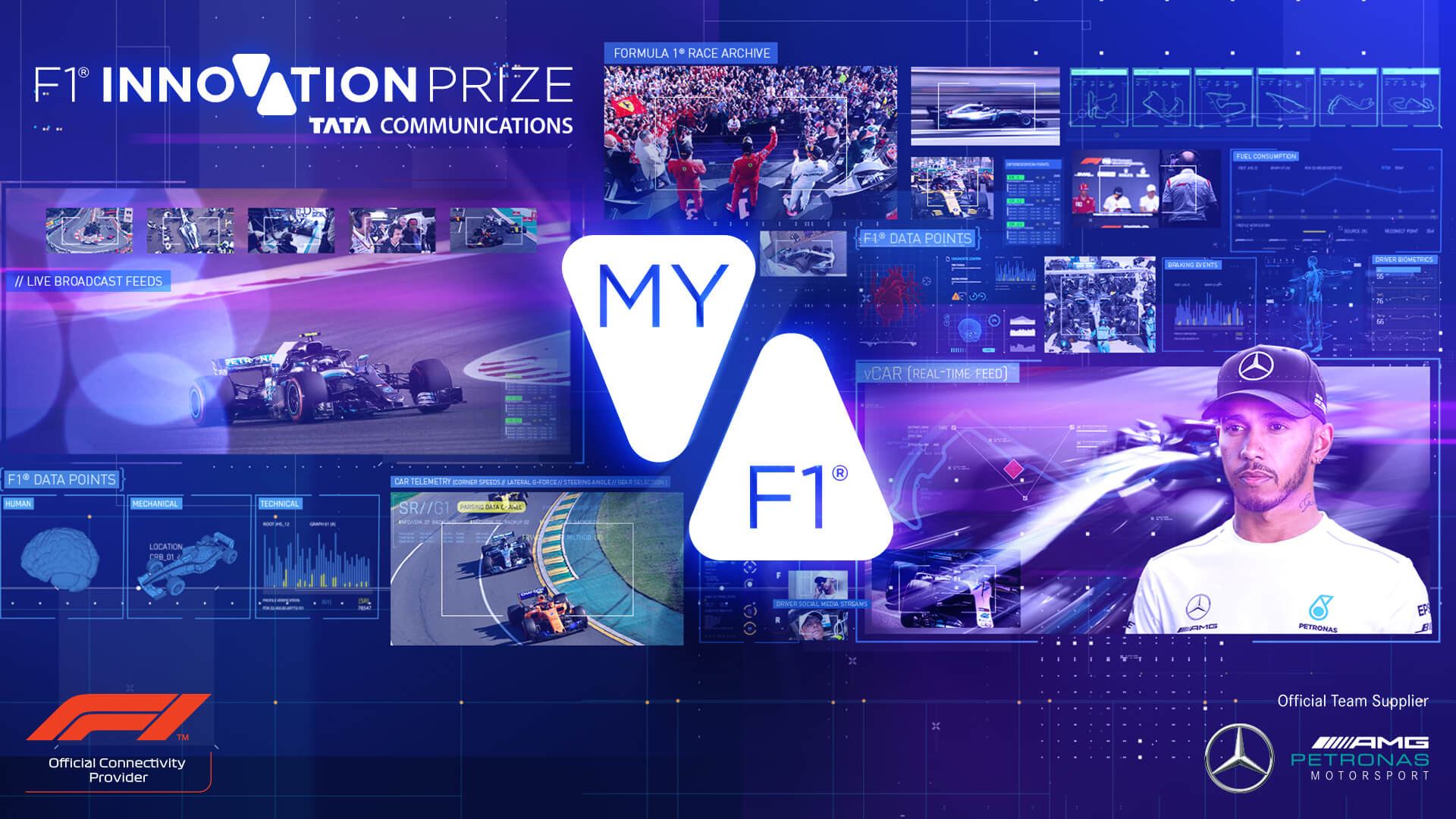 Tata Communications' F1 Innovation Prize is set to transform how fans watch, experience and engage with the sport by challenging them to present breakthrough ideas which will see one overall winner rewarded with $50,000 and the chance for their winning idea to be incubated and prototyped at Formula 1's Media & Technology Centre (MTC) in the UK. Now in its fifth year, the competition is a joint innovation initiative by Tata Communications, Formula 1® and Mercedes-AMG Petronas Motorsport.
For 2018, the "My F1" themed challenge seeks ideas that bring fans closer to the cockpit. It asks entrants to take the sport's unique set of human, mechanical and technical data and combine them with the publishing and broadcast capabilities of Formula 1. The aim is to create the ultimate customised, immersive viewing experience for fans worldwide. This could be in the form of an app, a homepage or even a way of joining up interactive content across a dozen different devices.
The theme for this year supports the drive by Formula 1 to ensure everyone can engage with the sport through a level of customisation that breaks the barriers of language and technical know-how.
Five finalists will be awarded a trip to the Formula 1 Pirelli 2018 United States Grand Prix in Austin, Texas to present their solutions to the panel of judges. The Grand Prize winner will not only get a chance to work with Formula 1 to develop their idea, but also receive a cheque for $50,000.
Ross Brawn, Managing Director of Motorsports, Formula 1, said, "Tata Communications has been at the forefront of transforming the way fans experience the sport. One of the key elements of our partnership is the F1 Innovation Prize which, since its inception in 2014, has established itself as an unrivalled crowdsourcing platform in Formula 1. This continued evolution of the competition has taken us to a unique place where fans' wishes are more than just an idea on paper. Myself and the team at Formula 1's MTC are looking forward to working with the winner to take their idea all the way from conception to prototype production."
Mercedes-AMG Petronas Motorsport Driver and four-time FIA Formula 1 Drivers' World Champion, Lewis Hamilton, said, "Nobody is better qualified to tell us what the fans want than the fans themselves. Bringing people closer to the sport is one thing, but asking them to help develop their sport is the next step. Finding new and more ways to engage with the fans is massively important to me, they make the sport what it is. The more we interact with them, the more we engage with them, the better the sport will be."