Business France, the national agency supporting the international development of the French economy, is back for the 39th edition of GITEX Technology Week where it will showcase French technology and innovation.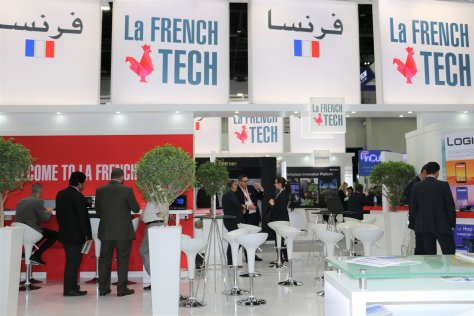 Amadeus will be the official partner of the French Pavilion which will headline national companies driving the latest advancement in fintech, e-commerce, e-government, cybersecurity, blockchain consulting, smart cities, the IoT, VR/AR and Artificial Intelligence.
This year, the French Pavilion will also showcase innovations by French startups who are ready to share breakthrough solutions and meet stakeholders attending the show, including Wizaplace, a marketplace solution for e-commerce, Token Capital, a blockchain consulting company, Dawex, a provider of data marketplace platform, Bertin IT, specialist of cyber intelligence, Two-i VCA, a comprehensive solution to analyse videos to enhance security or enable proactive and focused business decisions by collecting metadata, as well as Blue Whale Company, offering a range of autonomous, ready-to-use connected 2G and NBIOT products for the reduction of water consumption and for multi-energies control and probes measurement.
"On behalf of Business France, it is with great honor to participate once again at GITEX as committed partners over the last six years. It is an exciting year for La French Tech and we look forward to introducing startups with revolutionary new ideas to the potential investors visiting, while our highly regarded companies look to meet with new partners as part of their business expansion," said Christelle Peyran, regional head, Tech Division, Business France Middle East.
France is achieving strong growth in the technology space internally and through foreign direct investments. The technology economy growth presented a turnover of over EUR 1.1 billion in 2018.
The spectacular rise in funding startups through venture and growth capital is also making France one of the world's leading startup nations.
In a recent EY Venture Capital survey, France was ranked second in Europe for fundraising, both in terms of the number of deals and the sums raised, which exceeded a record of EUR 3.2 billion in 2018 (up 28 percent).
As the official partner of the French Pavilion, Amadeus will award the most innovative French Tech company of the Pavilion at the show.