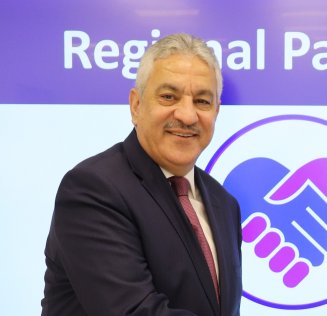 The world of business is being challenged by innovation at an ever-increasing pace. Digital Technologies and the escalation of enterprise digitalisation in the GCC have driven many business-solutions companies to update their skills and resources for the demands of modern commerce. Companies wishing to take advantage of the seemingly limitless improvements that digital technologies offer clients, customers, and their internal operations are demanding more from their trusted business-solutions providers.
Providers that can't meet those demands are quickly being replaced. Those still in the game are either diversifying operations with every available technology or focusing their approach to become the best in their field. Gulf Commercial Group – Digital Document Solutions, known to its significant client base as GCG-DDS is doing both. GCG-DDS has been offering Information Technology & Services to clients in various GCC industries since 1982, with its primary thrust being printing solutions from office printers, in the early days, to more robust, digital-business print and data solutions today. By embracing the printing industry's phenomenal digital transformation over the years, GCG-DDS has developed a natural proclivity for new technologies and gained an enviable reputation for its expertise in integrating digital enterprise solutions of all kinds into their client's businesses.
Keen to take a market leadership position, GCG-DDS has made the strategic decision to expand its horizons into two focused areas of operation with each carrying a new corporate identity under the umbrella of GCG's holding company – The Ghobash Group.
GCG ENTERPRISE SOLUTIONS will take on the Enterprise Information Management, Digital Transformation, and Interactive Smart Solutions side of the business—a transitional move that has already proved positive since applying a range of innovative technologies to the COVID-19 threat. Robotic process automation solutions reduced the need for people on the ground to perform basic but necessary tasks; digital signature software bridged the distance between people working remotely; video conferencing solutions solved the quarantine situation for their health, education, and commerce clients; and a contactless fingerprint scanning solution ensured secure access capabilities without increasing the risk of contamination. To name a few.
Operating in parallel, MPS Company, for Managed Print Services (an early incarnation of GCG-DDS) will continue to focus on the printing services needs of the company's many existing and new business print opportunities.
The move is geared to allow each company to flourish within their specialty, focus resources more efficiently to meet their client's business needs, and grow to become the market leaders in each respective segment of the market.
General Manager Naser Darwazeh will continue to oversee the operations of both GCG Enterprise Solutions and MPS Company: "This strategy is an extension of our proud print-service heritage to ensure our printed document clients continue to receive the outstanding service we've always promised while allowing us to expand on this legacy and develop a name in the GCC for offering cutting-edge technologies and turnkey solutions. It will help our clients enhance workflows, efficiency, automation, and information management because, at GCG Enterprise Solutions, we believe that "Business is Easy" with the right partner."
GCG Enterprise Solutions' slogan "Business is Easy" encompasses the newly formulated company's business proposition in two ways. Firstly, they make it easy to operate a business with services & solutions that simplify, streamline, and satisfy enterprise management needs. Secondly