GISEC is providing an all-new online platform to keep the cybersecurity industry connected and engaged.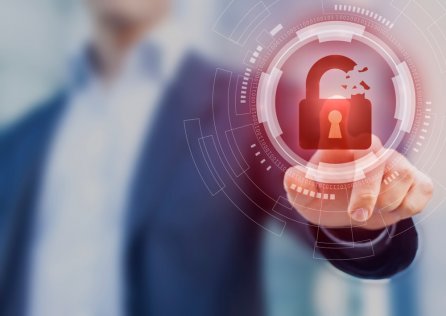 The GISEC.virtual series – which will complement the live event – will feature digital keynotes, think tanks, webinars and more, providing unparalleled insight on how to combat the immense wave of cyber-threats that now plague enterprises and consumers alike.
The first webinar will take place on Tuesday 19th May at 2pm UAE time (12pm Central European Time, 3.30pm India), and will discuss the long-term impact of COVID-19 on cybersecurity, and strategies for preventing, remediating, and rebounding from unforeseen cyber threats.
The global crisis which has suddenly pushed the workforce to work remotely has left gaping holes in every organisation's digital infrastructure, as cybercriminals take full advantage of the widespread disarray created by the pandemic.
Google is blocking over 18 million COVID-related malware and phishing e-mails every day, insecure VPN gateways have opened up the potential of ransomware attacks, malicious apps are stealing user information, while thousands of fake COVID-19-related domains have been created.
Now more than ever, organisations are being forced to be vigilant and proactive, not only in implementing the right cybersecurity policies and remediation plans, but also to counter breaches and be able to recover quickly.
The first GISEC.virtual discussion will feature insight from experts including Sanjeev Walia, President and Founder, SPIRE Solutions, the trailblazing security expert who leads the renowned solutions firm;Saqib Chaudhry, Chief Information Security Officer, Cleveland Clinic Abu Dhabi, who was named 'CISO Of The Year 2019' by IDC; Richard Moseley, SVP International, Rapid7, the cybersecurity insight specialists delivering security solutions to the world's biggest brands; and Saurabh Verma, Head, ICT Practice, Frost and Sullivan, the globally trusted research experts. The discussion will be moderated by TEDx speaker Peter Hopwood.
To tune into the live discussion on Tuesday 19th May at 2pm (UAE time) and to submit a question to the panelists, register here.