HTC has revealed that the world's first major blockchain phone – the Exodus – will be available early to fans in the third quarter of 2018.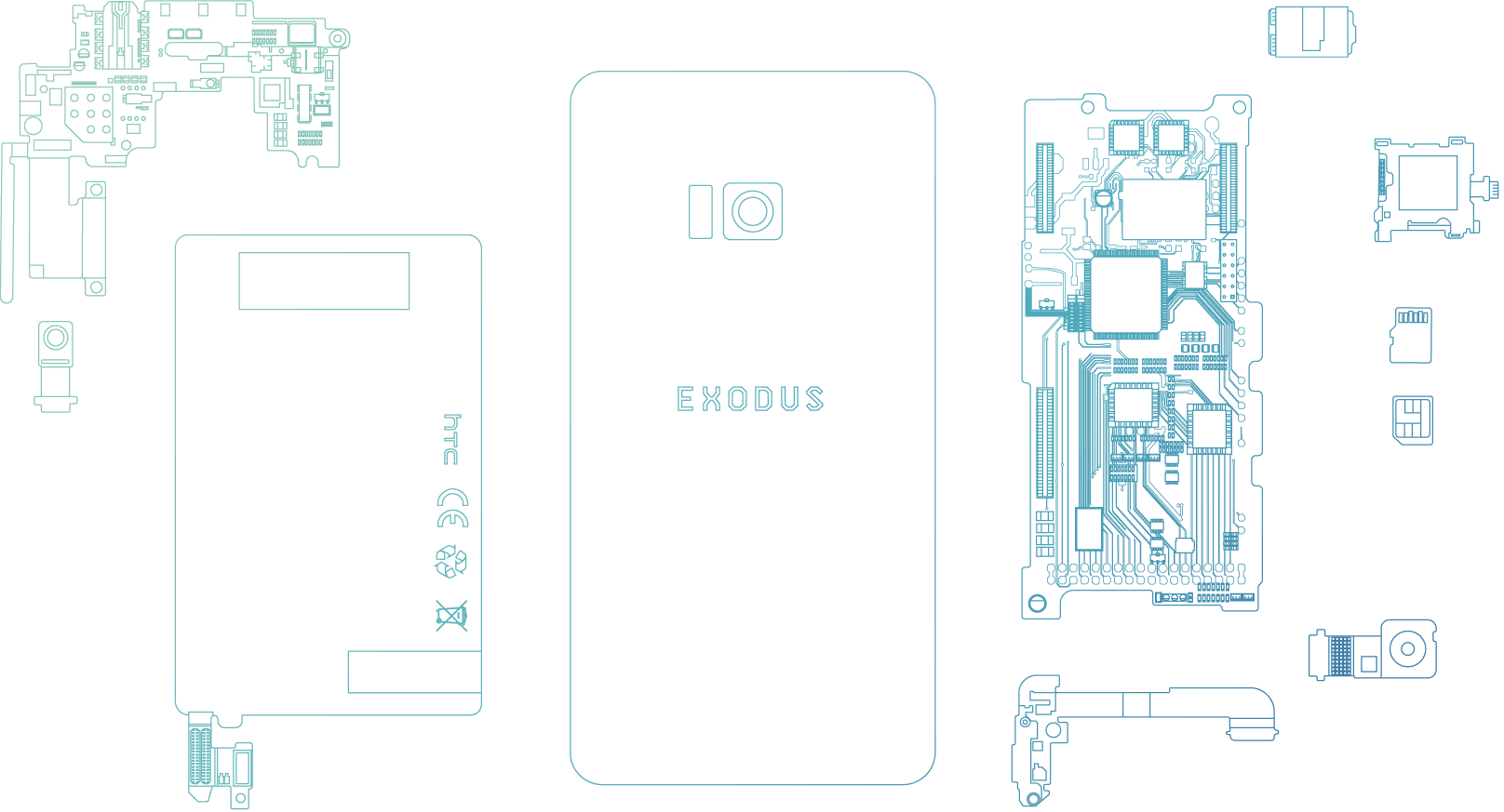 According to the firm, its latest innovation is part of its vision to expand the blockchain ecosystem by creating the world's first phone dedicated to decentralised applications and security. With the release of the HTC Exodus, which includes an all-important cold storage wallet, it aims to make this vision a reality.
"In the new Internet age people are generally more conscious about their data, this a perfect opportunity to empower the user to start owning their digital identity. The Exodus is a great place to start because the phone is the most personal device, and it is also the place where all your data originates from. I'm excited about the opportunity it brings to decentralise the internet and reshape it for the modern user," said HTC's Chief Crypto Officer Phil Chen.
The advent of Bitcoin and Ethereum brought with it the idea of digital scarcity and non-fungible tokens (NFTs). HTC has recently partnered with Cryptokitties, to exclusively distribute it on mobile via selected HTC devices, starting with the U12
This is a significant first step in creating a platform and distribution channel for creatives who make unique digital goods. Mobile is the most prevalent device in the history of humankind and for digital assets and apps to reach their potential, mobile will need to be the main point of distribution.
The partnership with Cryptokitties is the beginning of a non- fungible, collectible marketplace and crypto gaming app store.
"We understand the potential of digital scarcity and uniqueness. With Exodus, HTC aims to be a general blockchain asset marketplace. We are here to invite all developers to distribute their blockchain game, collectible and NFT concept through us. We believe there is a paradigm shift and the pendulum is swinging back to ownership and the value of content," adds Chen.
HTC is also announcing two partnerships to accelerate advancement in the space – Animoca, the distributor of Cryptokitties and Bitmark, the crypto based digital ownership project.
To get an early access to Exodus visit htcexodus.com. HTC noted that further details on specifications will be released in the coming months.