The Middle East telecom sector is booming with opportunities for operators to transform their revenue models through the introduction of new and innovative digital services related to data, content, OTT communications, IoT, 5G, eCommerce, mobile payments or managed services. But to create these new revenue streams, service providers need to build the platform on which they can deploy cutting-edge technologies with guaranteed speed, performance, reliability and scalability.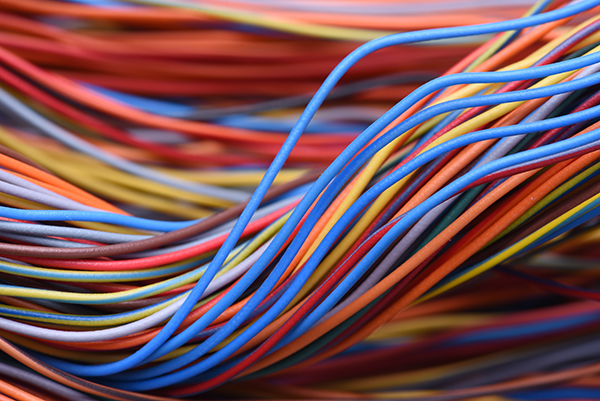 This begins with investments in layer 1- the physical network. Large scale regional Fibre-to-the-Home (FTTH) deployments have brought attention to this in recent years and the importance of structured cabling cannot be overstated. After all, unlike the rapid refresh cycles of software and active components such as servers and storage, cabling once installed is likely to remain in place for up to twenty years. This requires it to be of extremely high quality for reliability and longevity, and performance to meet long-term needs.
R&M, the globally active developer and provider of cabling systems for high-quality network infrastructures, has been an active player in the regional cabling industry for over two decades. In this time, the company has engaged with the largest telcos to deliver not only world-class solutions, but also the professional expertise that has ensured mega-projects incorporate international best-practices.
As examples of this work, R&M has been working closely with regional telecom operators on the implementation, upgrade and extension of their FTTH networks with innovative solutions such as the SYNO dome closure. For one such operator, the cabling specialist delivered the first 'patch-free' connectivity solution in the region, which has translated to a resilient, tamper-proof network that increases the reliability and uptime of crucial connectivity services for the telco's home and business users.
The company has also delivered the very first FTTH project in the Kingdom of Jordan- an undertaking that has allowed more than 800 residential units and commercial establishments to enjoy high-speed connectivity and the latest triple-play services from telecom operators. These wins have added to a growing list of successful FTTH projects the UAE, Saudi Arabia, and
Oman wherein R&M has also provided the technical expertise and guidance necessary through the design, deployment and testing phases.
R&M remains committed to maintaining its leadership position and strives to introduce new solutions designed for the needs of the telecom sector. Its Polaris-box 6 which was introduced in the market last year has been extremely well received by regional telcos as it provides single and multi-dwelling units, terraced houses and comparable building complexes with fibre optics, thereby simplifying FTTH rollouts. The solution features an IP67 rating, and at a height of just six centimetres with compact dimensions, it can be positioned virtually anywhere in a building.
More recently, the company simplified deployment of services at the network edge with the introduction of its Telco Edge solution. The self-contained micro data centre features built-in cooling, UPS and integrated fibre-optic cabling, as well as automated tracking and documentation of network cabling and IT assets. It is 99.9 percent noise insulated, prefabricated in the factory, and delivered in one piece – making it perfect for the edge location. As a result, telcos can reduce latency and quickly add capacity while providing a secure and easy-to-manage data centre environment.
As the network requirements of telcos grow with new opportunities presented by digital transformation, R&M will continue its investment and innovation to maintain its position as the cabling provider of choice for Middle East telcos.