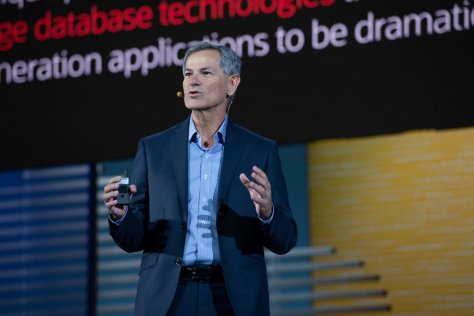 The role of the enterprise database has evolved, and its importance has increased tremendously since Oracle pioneered the technology more than four decades ago. Today's databases perform near real-time processing for the most important enterprise workloads in the world, such as at telecoms and financial institutions. They handle petabytes of data, and that data comes in many forms.
At Oracle, we are bringing enterprise-grade database technology to the cloud and making it dramatically simpler and more cost effective. Now every user in enterprises of every size of can get the benefits of database technology that was previously restricted to mission-critical systems. The world's most sophisticated database is now also the world's simplest.
Automation, Security, and Dynamic Elasticity
Oracle Autonomous Database supports all kinds of workloads—transaction processing, data warehousing, and mixed workloads. And with Autonomous Database, most of it can be automated.
Databases—especially mission-critical enterprise databases—have traditionally required a lot of oversight and manual management. With Autonomous Database, we've automated most of these operational tasks. The Autonomous Database uses machine learning and automation to help eliminate complexity and human error, enabling higher reliability and more efficiency.
This automation also makes Autonomous Database much more secure than other databases because it constantly updates and patches itself in response to the latest threats. Additionally, Autonomous Database can automatically scale up or down, and you pay only for the compute and storage you use. It's a dramatically better database experience.
Bringing the Cloud to You
Despite the many benefits of the public cloud, we recognise that customers — particularly large enterprises — can't move everything to the cloud. There are many reasons for that, including regulatory compliance concerns, latency issues, and application integration complexity. That's why at OpenWorld 2019 we announced Oracle Gen 2 Exadata Cloud at Customer.
The idea of Exadata Cloud at Customer is, if you can't come to the public cloud, we'll bring the cloud to you. We take the same hardware, software, and APIs that we have in our Exadata Cloud Service in the public cloud, and we deploy them in the customer's data centre. The customer stays in control of all their data, and all of their security policies can remain the same, so it makes it a lot easier to adopt. Customers get all the benefits of cloud technology, but they're also able to control the compliance and policies that had previously prevented them from going to the cloud.
Today we have Oracle Database available as a cloud service on Exadata inside customers' data centres, and in 2020 we also plan to bring Autonomous Database to customers' data centres.
Get the Best for Free
Another Autonomous Database option available to customers is Oracle Cloud Free Tier. The free tier can be used by anyone, but it is particularly interesting for developers, students, and small businesses. The free tier makes it super easy to learn Autonomous Database, or to use it to develop new applications.
A lot of clouds have a free tier, but you normally don't get their best database. You normally get a lower-end commodity database. In the Oracle Cloud Free Tier, Oracle is providing the full Autonomous Database running on the Exadata platform—the same database and platform that is used by some of the biggest enterprises in the world.
With support for online transaction processing or data warehousing, public cloud or Cloud at Customer deployment, and a free tier for students and developers, Oracle Autonomous Database supports any kind of workload, deployment, or user with the simplest ease of use and the highest elasticity and security.
All the previously existing barriers to running databases in the cloud have now been eliminated.
---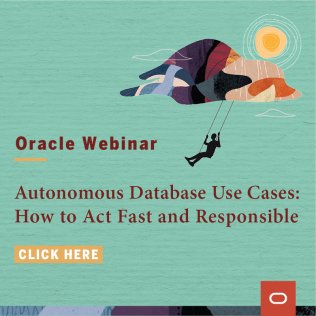 Oracle Autonomous Data Warehouse provides an easy-to-use, fully autonomous database that scales elastically, delivers fast query performance and requires no database administration. Know more about how how Oracle Autonomous Database can accelerate your business!