By Sunil Paul, Co-Founder & Managing Director of Finesse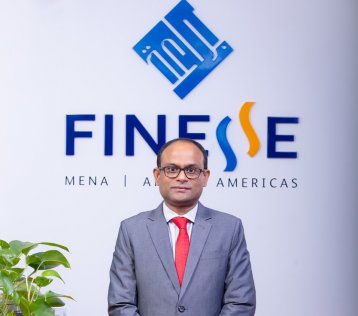 2021 has been a busy year for cybersecurity professionals so far. With global security incidents such as the Colonial Pipeline and Kaseya cyber-attacks, as well as the Microsoft Exchange data breach, business leaders are recognising that cybersecurity can no longer take a back seat.
As remote work models increasingly become popular and the push towards digital transformation intensifies, customers have their hands full as they step up their environments and workloads to the cloud, train staff to operate with new technologies, and simultaneously ensure productivity and profitability. However, having dedicated personnel and resources to constantly monitor the threat landscape can prove to be an expensive and arduous task. This is where managed security services can come to the rescue.
There are several benefits to outsourcing your cybersecurity to a third party, the biggest one being cost savings and unparalleled expertise. In addition, enterprises can save on expenses across different areas such as salaries for dedicated in-house cybersecurity talent, office space, trainings, and so on, which would otherwise require deep pockets.
Managed Security Services Providers (MSSPs) offer a competitive edge to customers as they house the latest cybersecurity solutions and technologies with in-depth knowledge about the evolving threat landscape. These unique skillsets allow for early detection of any security vulnerabilities, continuous monitoring, and immediate solutions. With business environments becoming digitally advanced and more connected than ever before, threat actors are having a field day. In fact, a report by research firm Cybersecurity Ventures revealed that cybercrime will cost companies globally an estimated $10.5 trillion annually by 2025, up from $3 trillion in 2015. This would mean enterprises must invest heavily into cybersecurity tech and talent to keep their ships afloat. Offering 24/7 support, MSSPs can help take this load off so that customers can focus on their core business objectives. What's more – MSSPs can also custom-built cybersecurity solutions catering to a customer's specific business requirements and budgets.
By contracting an MSSP, organisations have access to enterprise-grade holistic cybersecurity hubs. These shared Security Operation Centres (SOC) allow companies of any size to leverage advantages such as flexibility, scalability, relevant skillsets, 24/7 support, and so on, without having to commit significantly financially.
There is no debate that MSSPs are the need of the hour in today's cybersecurity climate. At the onset of the COVID-19 pandemic, the region has experienced an alarming increase in cybercrime. A Kaspersky study reported that in the Middle East alone, there were 2.57 million phishing attacks over a period of just three months in 2020. According to the security leader, both UAE and Saudi Arabia saw a significant increase in phishing attacks. And it's not just phishing – from ransomware, malware, DDoS, data breaches to insider threats – the region has been earmarked by cyber perpetrators. Cybersecurity vendor Mimecast's 'The State of Email Security' report revealed that 78% of organisations in the UAE indicated they had been impacted by ransomware in 2020, a big increase from 66% in 2019.
Customers are realising that these are not just random figures or statistics with recent news of local entities such as Moorfields Eye Hospital Dubai, confirming cyber-attacks. These reports close to home are further driving organisations to rely on MSSPs for their end-to-end security needs. This is further reinforced in a Kaspersky study earlier this year, which found that around 70 percent of organisations plan to outsource security to an MSSP or an MSP over the next 12 months.
Maintaining an effective cybersecurity program can often be a challenging undertaking for any organisation. It also puts immense pressure on security leaders. However, it is important for them to know that they are not alone. Partnering with MSSPs like Finesse can enable them with the right capabilities, talents, and tools in the continuous battle against cyber threat actors.
Sunil Paul is the Co-Founder & Managing Director of Finesse ( www.finessedirect.com ). They are the pioneers in the digital transformation space now introducing the most advanced cybersecurity systems, solutions & services on a shared services model to their clients in the Middle East and across the globe. Finesse will be showcasing their SOC and MSSP capabilities during GITEX 2021 at their booth @ Hall No.7