There are many elements that can make a device or network vulnerable to a ransomware attack. Maybe the device uses outdated software, systems and browsers are not patched properly, backup plans are not in place, or cyber security has not been the priority of the user or organisation. Any one of these elements could lead to any user becoming victim of a ransomware attack.
Vulnerability Management can be used to identify weaknesses in a network. View and act on all vulnerabilities across all your digital platforms, including internet, applications, systems, cloud, and hardware. Identify your weak points, monitor your online identity, verify issues, and remediate in rapid time.
If these weaknesses are made visible, actions can be put in place to safeguard against attack before it is too late. Which is why, following the identification of vulnerabilities, it is important to ensure Managed Detection & Response is in place to manage vulnerabilities, detect threats and respond to them in rapid time.
With MDR, organisations can rapidly identify and limit the impact of security threats and risks with 24/7 threat monitoring, detection, and targeted response, powered by real-time log analytics, with security orchestration, automation & response tooling for investigation, threat hunting and response.
But what can you, as an individual or employee in an organisation do, to keep yourself safe?
5 Steps to Avoid Attack.
Be Aware of Phishing Attacks – Only accept and click on what you know is safe! Phishing attacks are the first entry point for the majority if ransomware attacks. Only click on what is necessary, and if anything looks suspicious, employ a zero-trust policy. Email attacks are particularly prevalent. Do not open untrusted email attachments.
Update Your Systems Regularly – Enforce regular updates of all devices and systems, so that vulnerabilities are patched.
Don't Use Public Wi-Fi– Always use private Wi-Fi, that requires a password. You are more vulnerable to an attack over a public network where attackers can access and view your actions. Never make payment or sensitive transactions over a public network, instead use a VPM service to ensure privacy.
Keep PII Data Safe – Keep your personal information close to your chest. Do not disclose more information than is necessary. On social media, via email, over text, if you don't need to provide information about yourself, then don't. Cyber criminals will often try and find out as much as they can about a target, via social engineering techniques. The more information you provide, the easier their job to attack you becomes.
Ignore USB Lures – Bad actors will leave USB sticks lying around in public places. The second someone picks up the USB and opens it on their device out of curiosity, is the same moment malicious malware will infect the users' systems.
As a global MSSP, having conducted incident response investigations across a wide range of industries, SecurityHQ are best placed to work with businesses large and small, and across numerous technical environments to reduce the impact of a cyber security incident. For more information on Vulnerability Management or Managed Detection & Response, speak to an expert here. Or if you suspect a security incident, you can report an incident here.
Author – Eleanor Barlow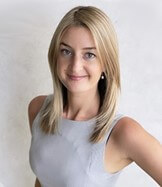 Based in London, Eleanor is an experienced named author and ghost writer, who specialises in researching and reporting on the latest in cyber security intelligence, developing trends and security insights. As a skilled Content Manager, she is responsible for SecurityHQ's content strategy. This includes generating content for the latest articles, press releases, whitepapers, case studies, website copy, social accounts, newsletters, threat intelligence and more. Eleanor holds a first-class degree in English Literature, and an MA from the University of Bristol. She has strong experience writing in B2B environments, as well as for wider technology-based research projects.