Anas Jwaied, Vice President and General Manager for Emerging and Growth Markets at Micro Focus.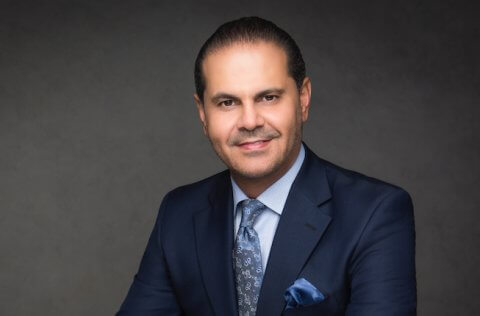 For many organisations, the idea of shifting mission critical applications and services to the cloud can be incredibly stressful. Creating a roadmap that takes into account every aspect of your environment including existing assets and ongoing transformation efforts, deploying cloud-based services that deliver infrastructure resources instantly, monitoring and protecting data while it is in its most vulnerable state, all while keeping costs down can seem daunting for even the most agile IT department.
Micro Focus has been helping organisations with their digital transformation journeys for nearly 40 years. This year, we have turned our expertise to the cloud with our end-to-end planning and implementation services to guide businesses through their transformation processes. Our newly launched Cloud transformation platform is based on a five-step lifecycle: Plan, Build, Deliver, Run, Secure.
Planning your cloud transformation road map, building cloud-based applications and services, and delivering those services quickly and securely are, of course, essential steps in an organisations' journey to the cloud. However, once all of these elements are in place, efficiently running your cloud-based services while monitoring your new environment is critical.
Moving essential services and applications to the cloud inevitably results in a more complex cloud environment. Keeping tabs on the overall health of that environment becomes especially difficult without the proper tools. Leveraging insight-driven monitoring and management through services like AIOps from Micro Focus can cut through the complexity and provide full visibility into services running across multiple clouds, applications, data centres, and networks.
While cloud vendors usually provide a level of native monitoring, these services tend to be very "bare-bones" and businesses who rely solely on native monitoring can miss a lot. With automated end-to-end monitoring, businesses can consolidate all monitored data into a single-view data lake allowing for valuable insights, faster fixes, and lower costs.
AI-based analytics can automatically spot red flags, determine their root causes, and resolve problems faster, allowing teams to focus on business continuity and impact. AI-powered tools from Micro Focus also allow for faster service restoration if something does go wrong, with automated remediation powered by a library of out-of-the-box runbooks.
Finally, the value of data that can be easily visualised and interpreted cannot be underestimated. Stakeholders across departments need data that makes sense to them to inform their business decisions. Custom dashboards that reveal real-time health and performance of cloud services in terms that appeal to decision-makers company-wide is essential for organisations to drive business continuity, and reveal how IT affects the company's overall bottom line.
Planning, building and delivering on your cloud transformation roadmap are only the first stages in the cloud transformation lifecycle. Once your cloud is in place, Micro Focus' AIOps solutions monitor applications anywhere, detect anomalies, and fix problems with new speed and insight.